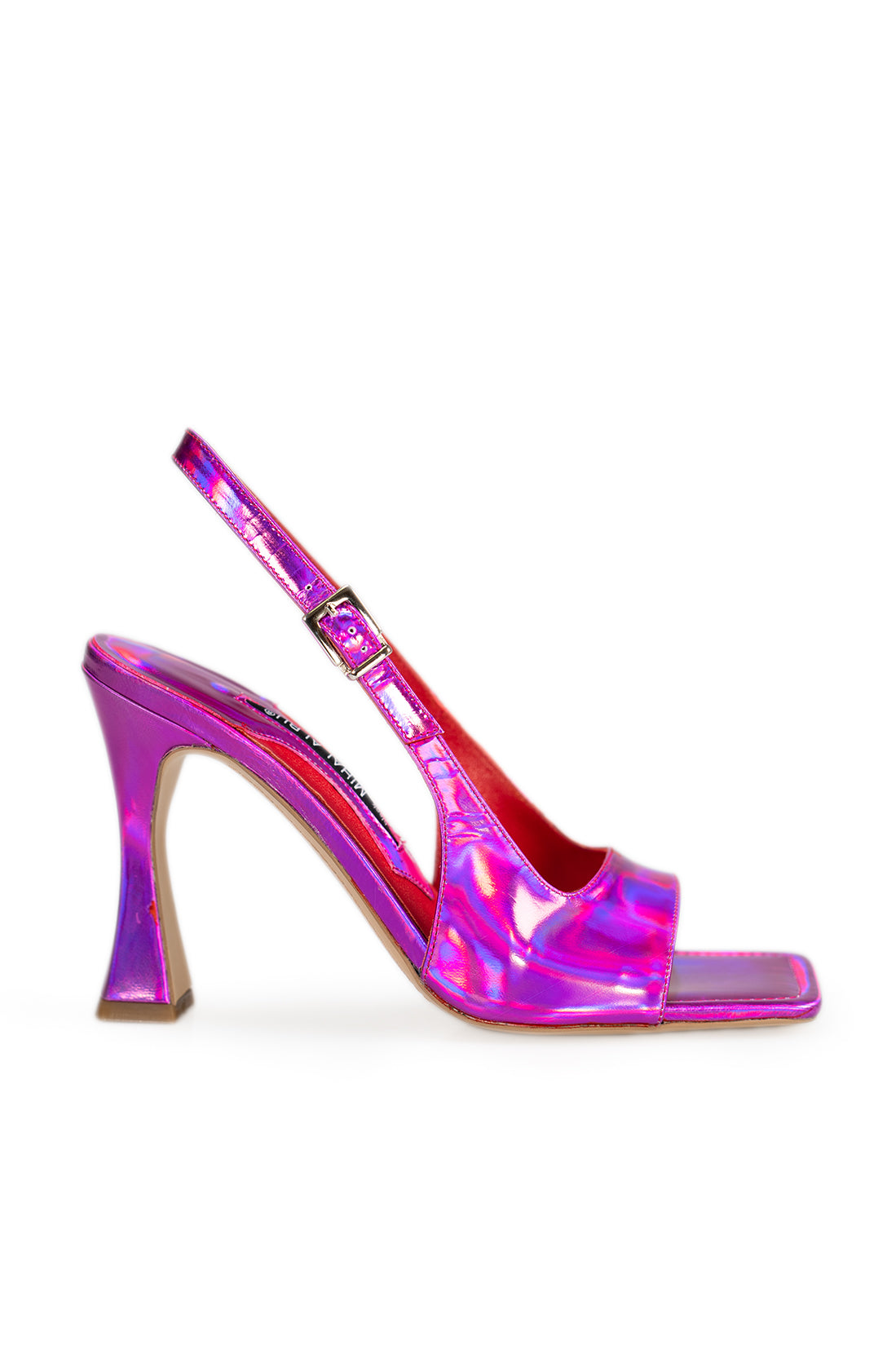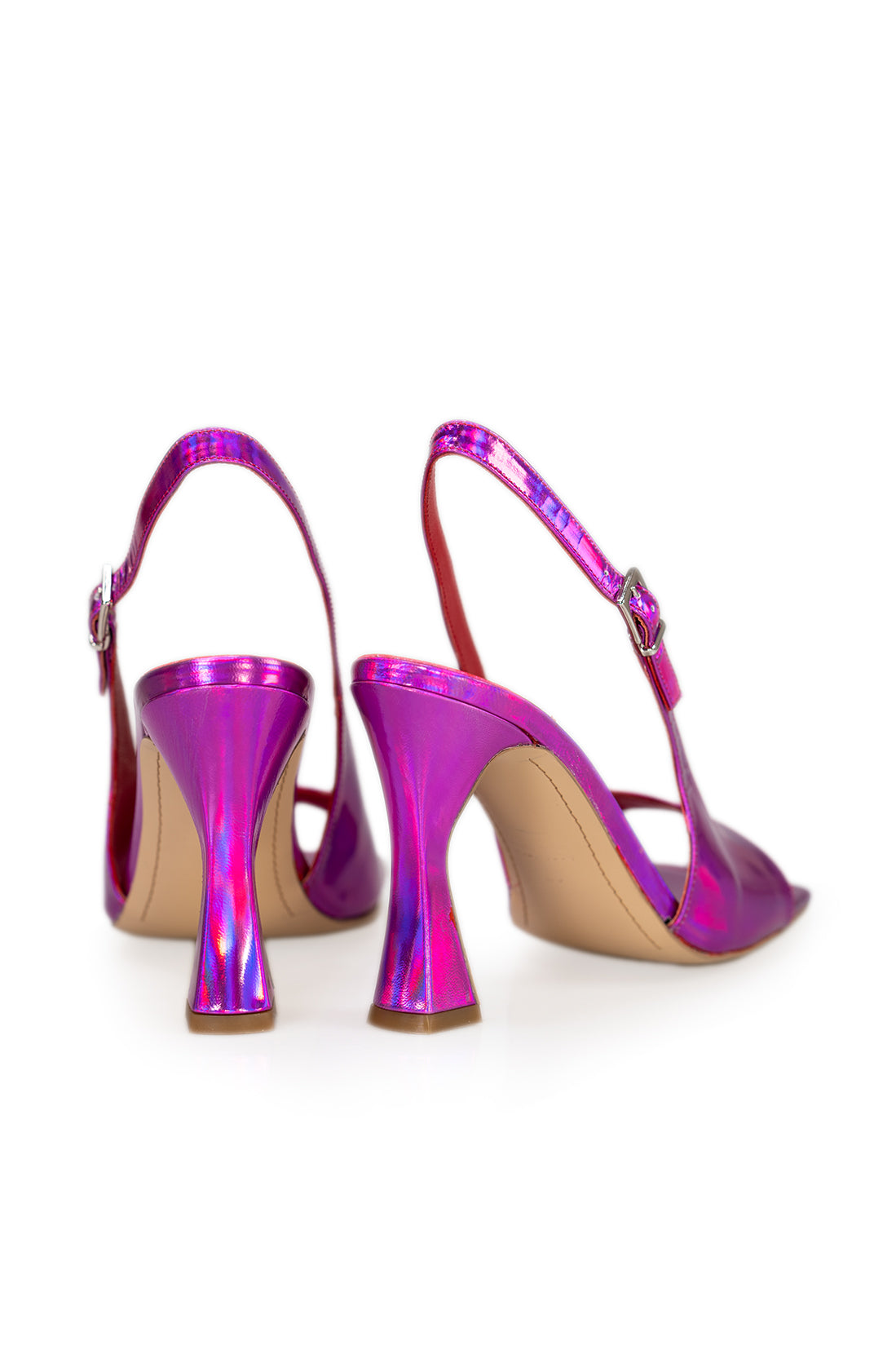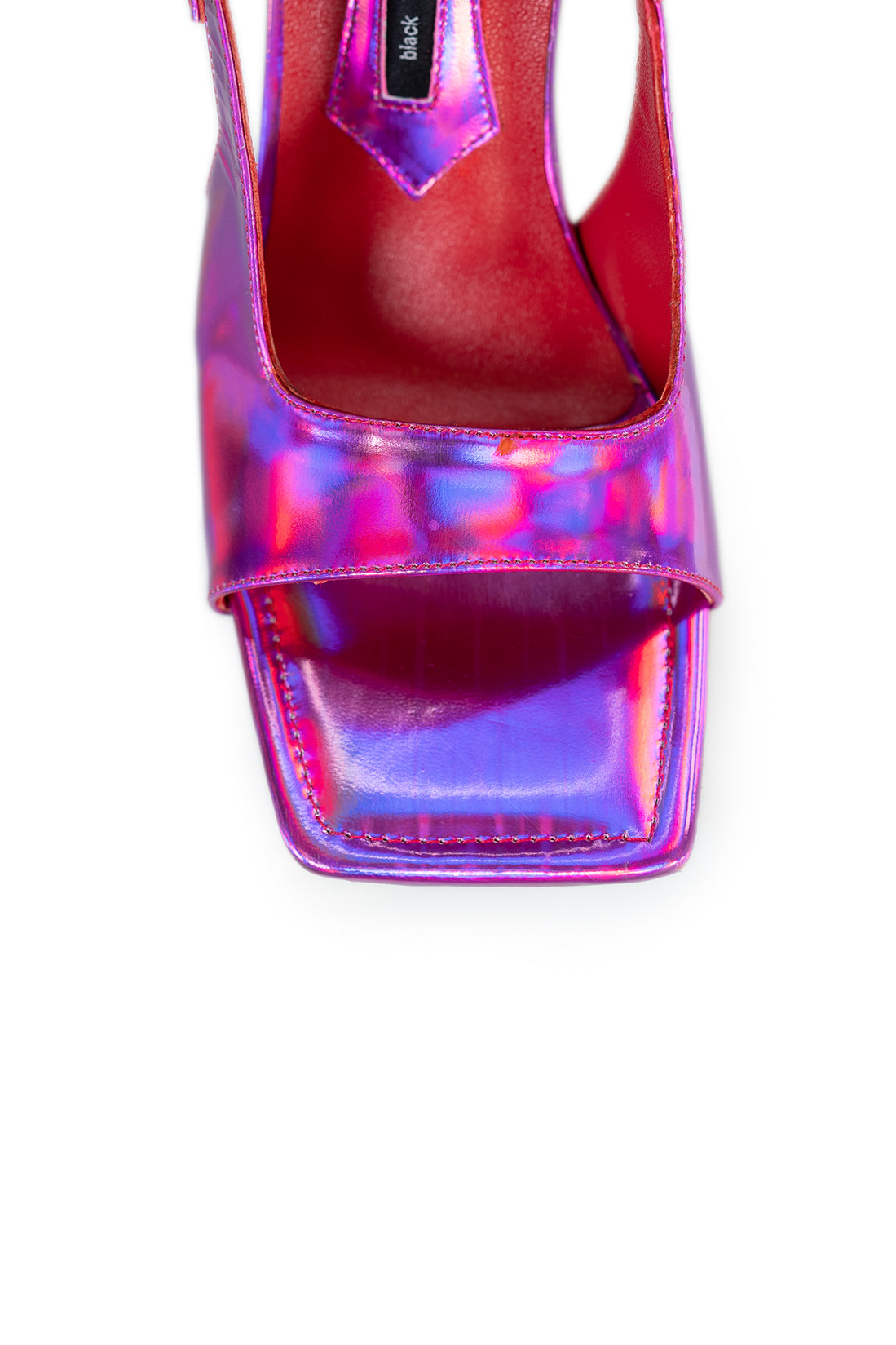 With feline stealth and elegance, your moves are imposing and attractive. The colours of the Purple Panther transpire your edge and courage whenever you find yourself one step ahead of sophistication.
Product Type: Sandals
Composition: Natural leather
Interior/Insole: Leather
Sole: Thunit
Heel: 10cm
Every design of this collection can be made to order, with any heel height. The original shoe will be adapted to the customer's requirements.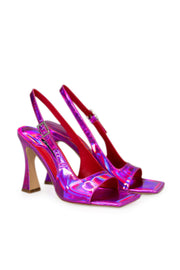 Purple Panther