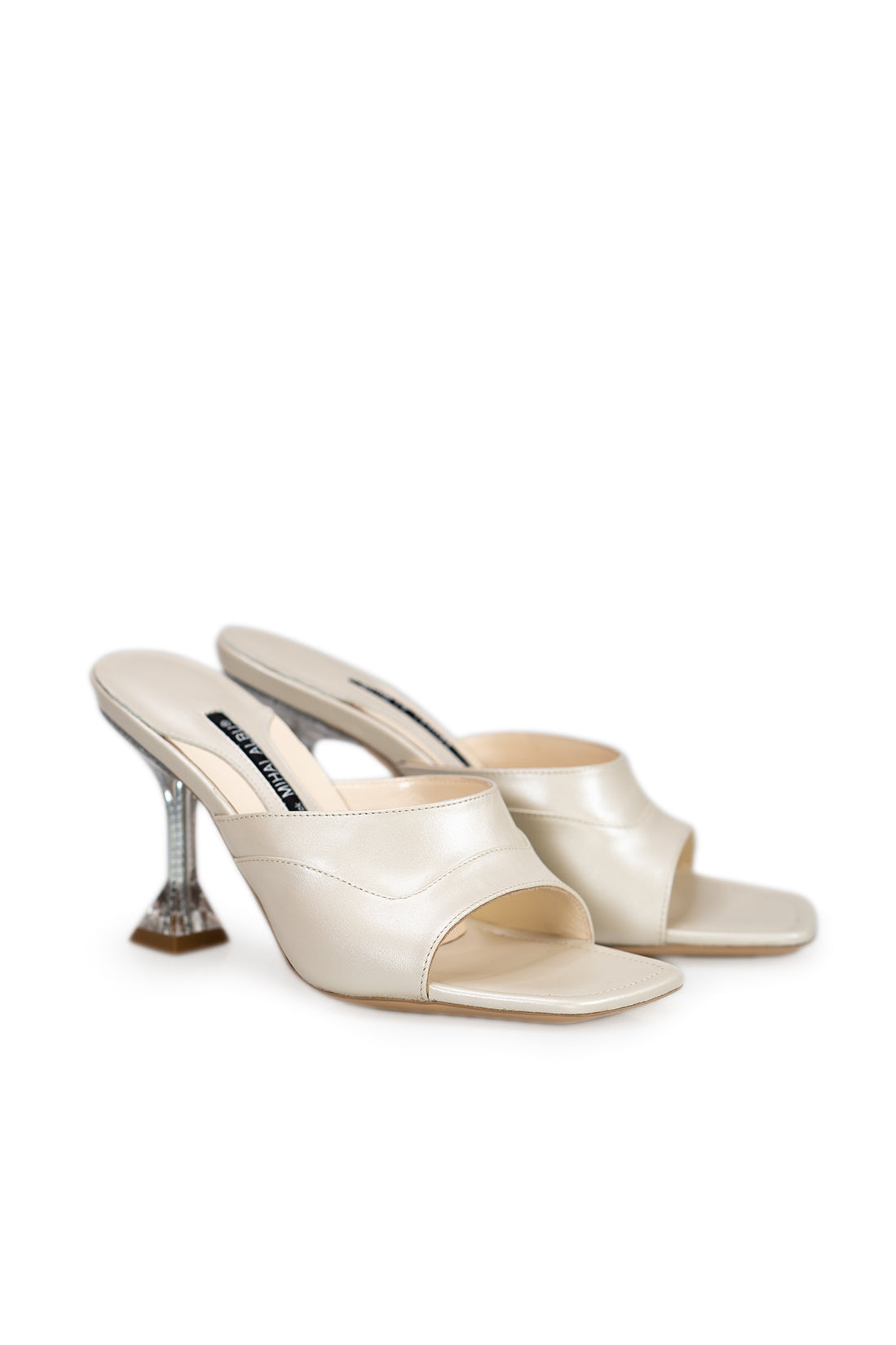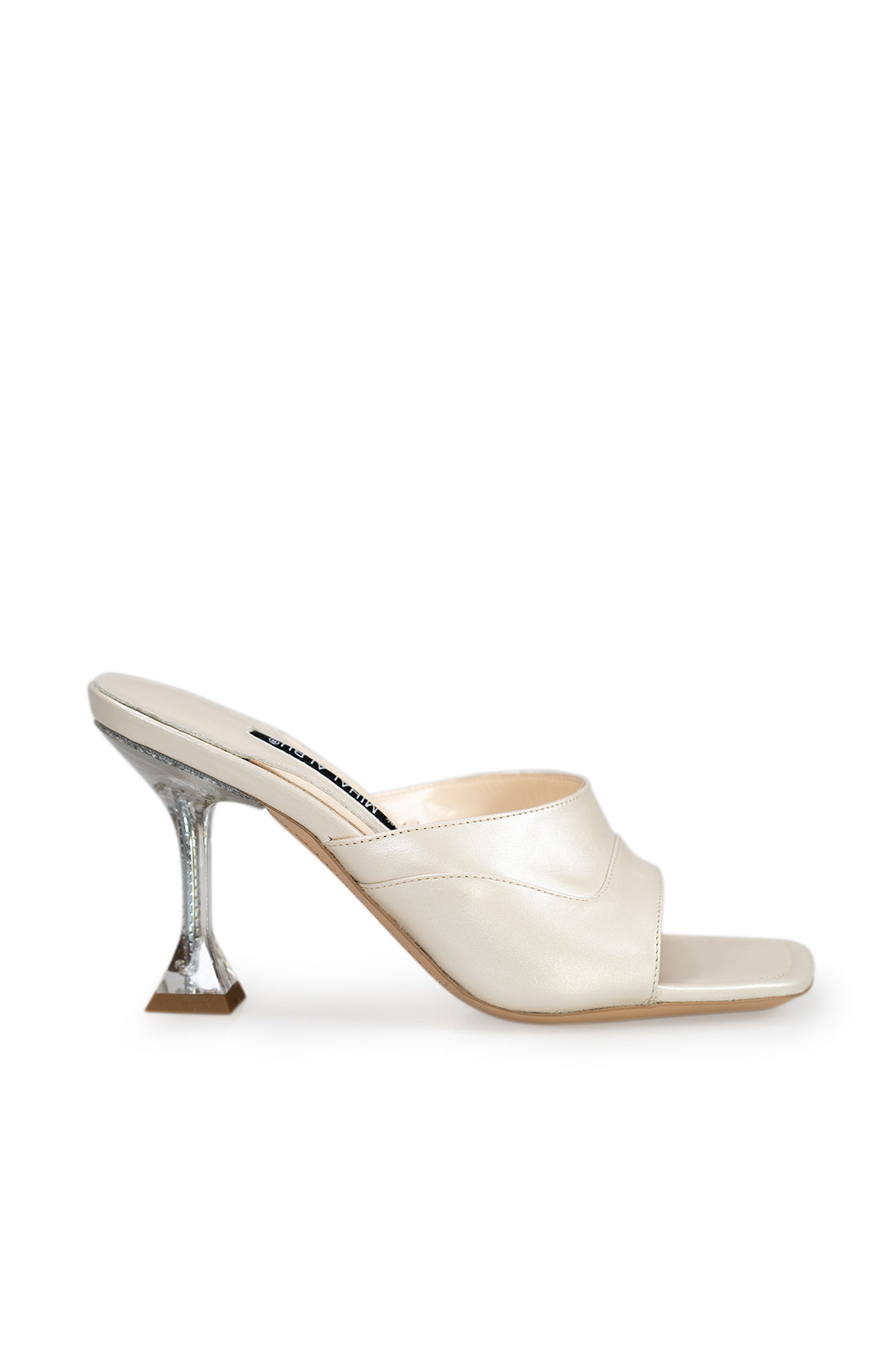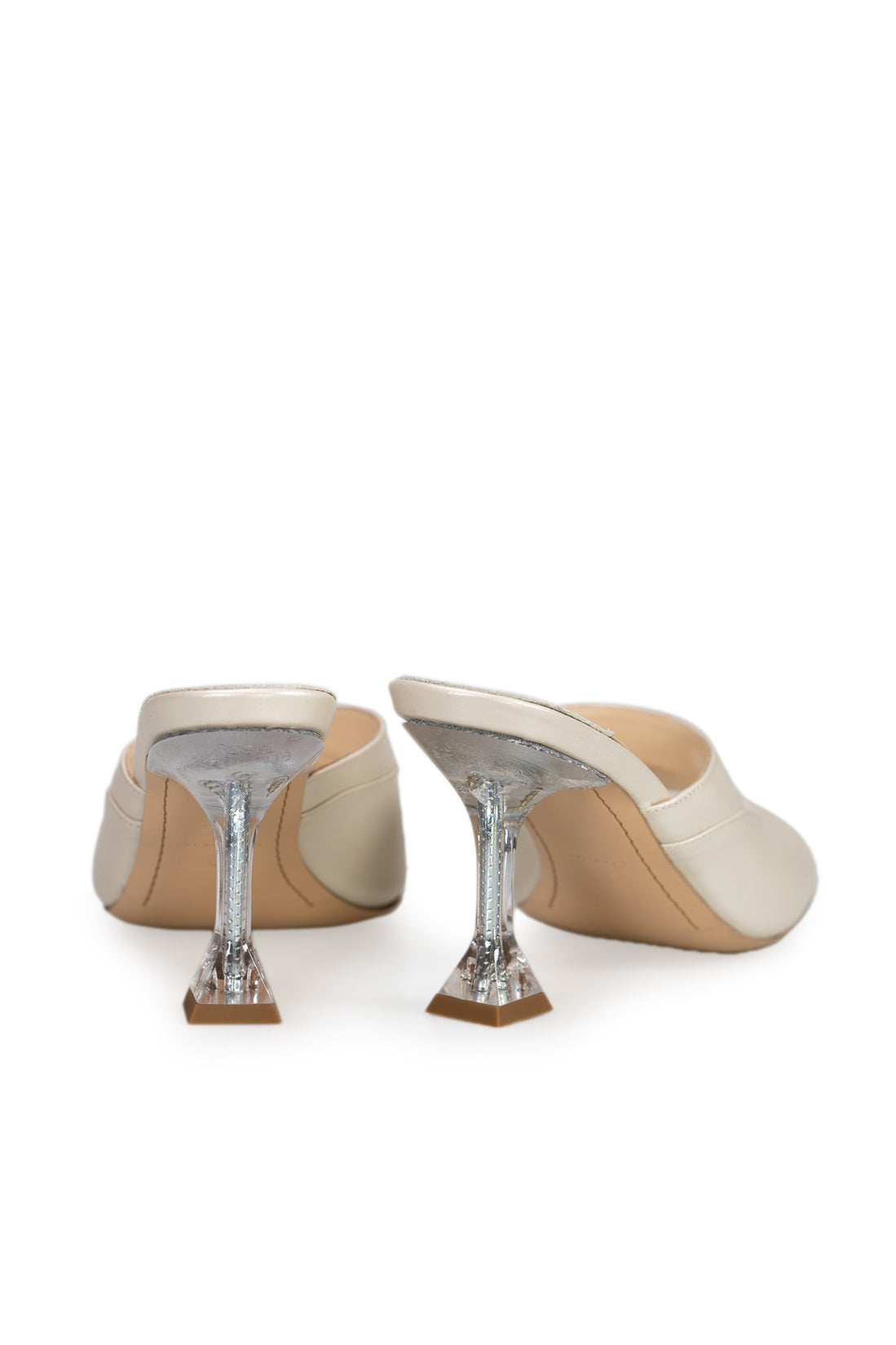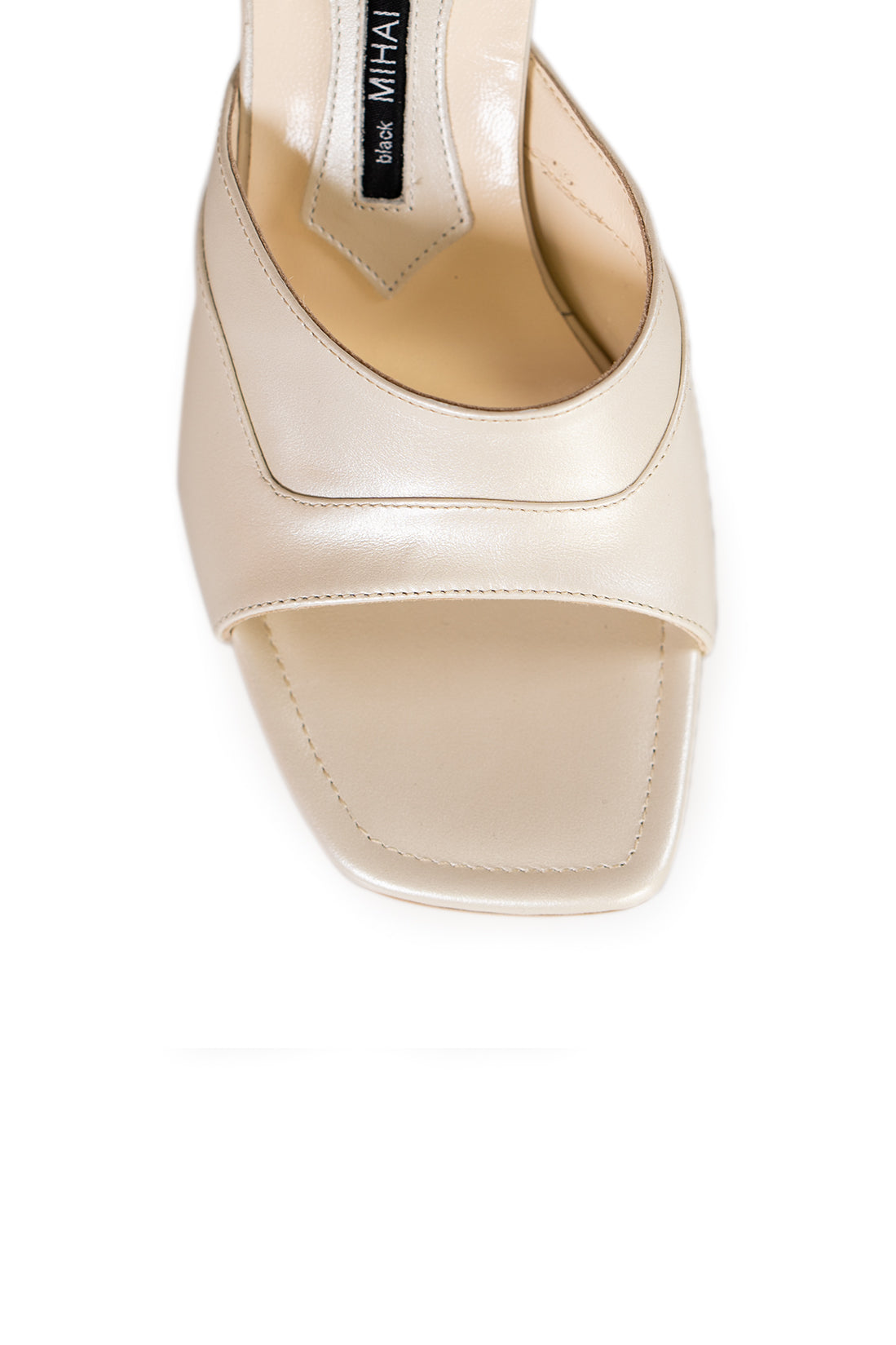 Straight lines which determine artificial geometry come in contrast with the pearly white shades, chosen as an homage to the organic shapes of the most perfect marine creatures. Step into the wild sea, as well as into the savage urban architecture.
Product Type: Sandals
Composition: Natural leather
Interior/Insole: Leather
Sole: Thunit
Heel: 8cm
Every design of this collection can be made to order, with any heel height. The original shoe will be adapted to the customer's requirements.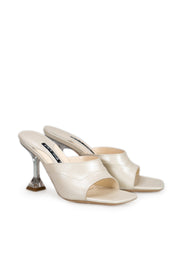 Angular Pearl