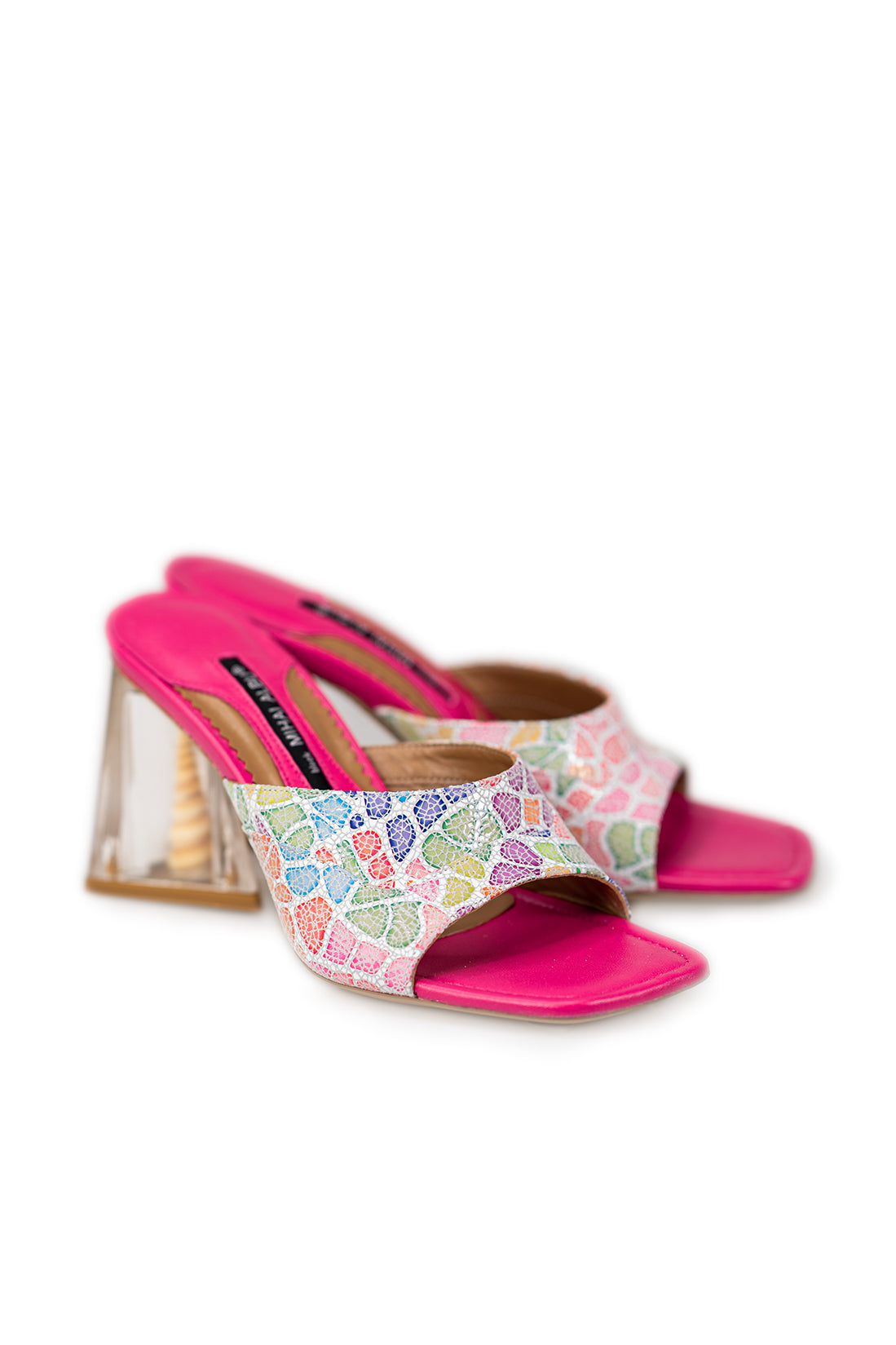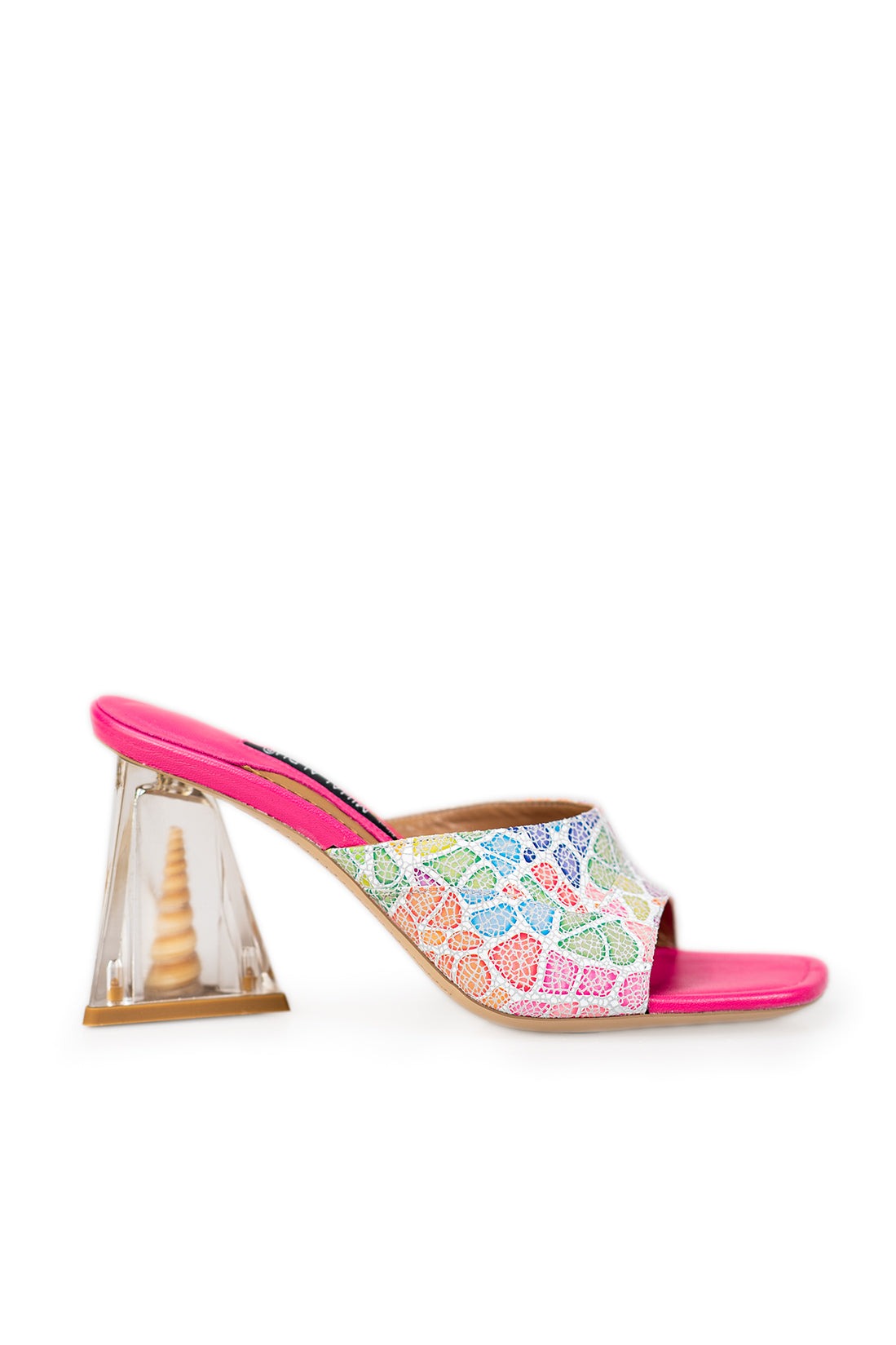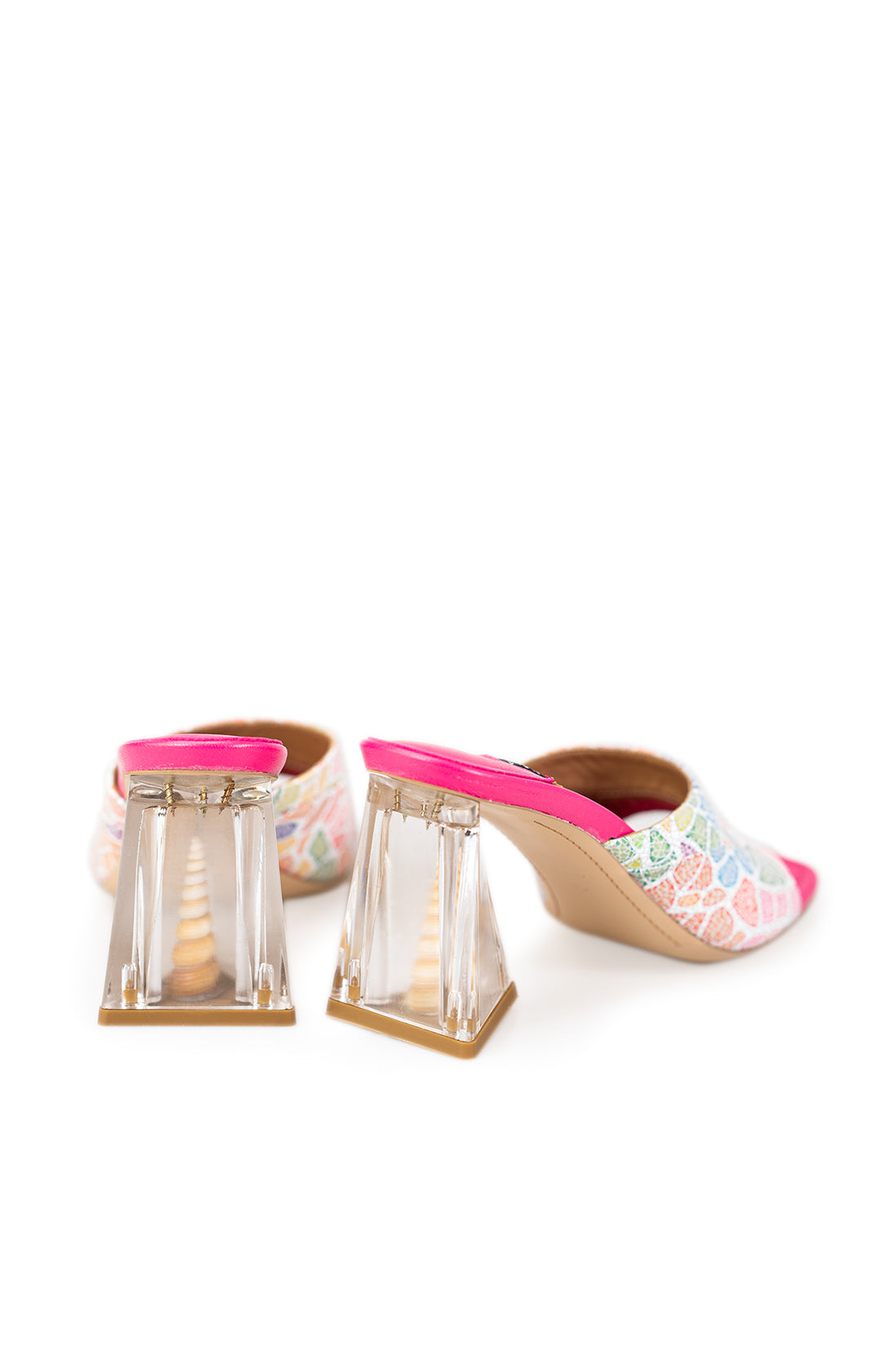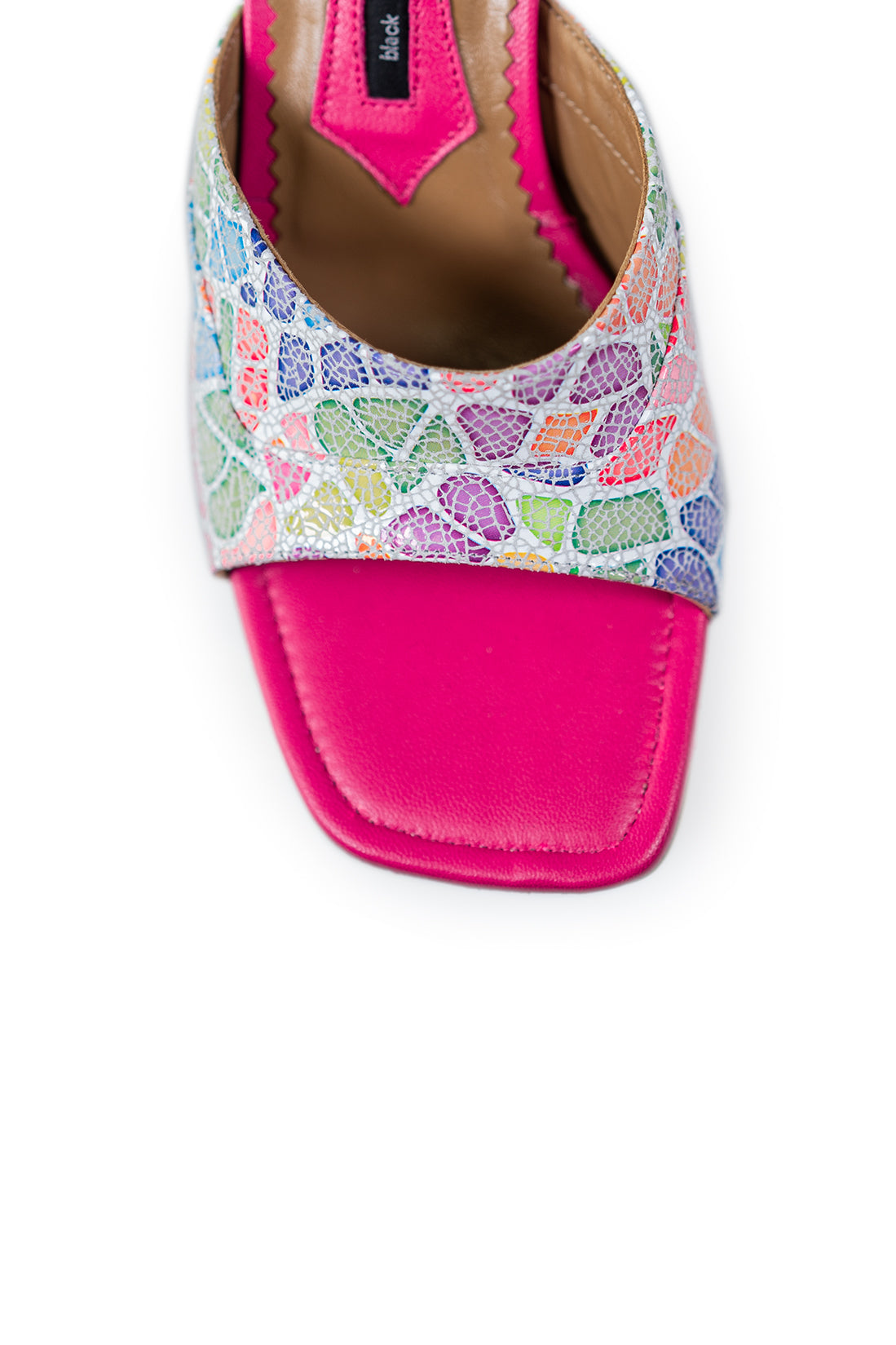 Coral Frenzy (Alternative)
Fresh, pastel coral colors, and the image you get when you step out of the sea give you the best idea of freshness. All those elements that make you think of summer are incorporated into an alternative version of Coral Frenzy.
Product Type: Clogs Sandals
Composition: Natural leather
Interior/Insole: Leather
Sole: Thunit
Heel: 8
Every design of this collection can be made to order, with any heel height. The original shoe will be adapted to the customer's requirements.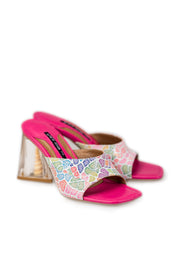 Coral Frenzy (Alternative)