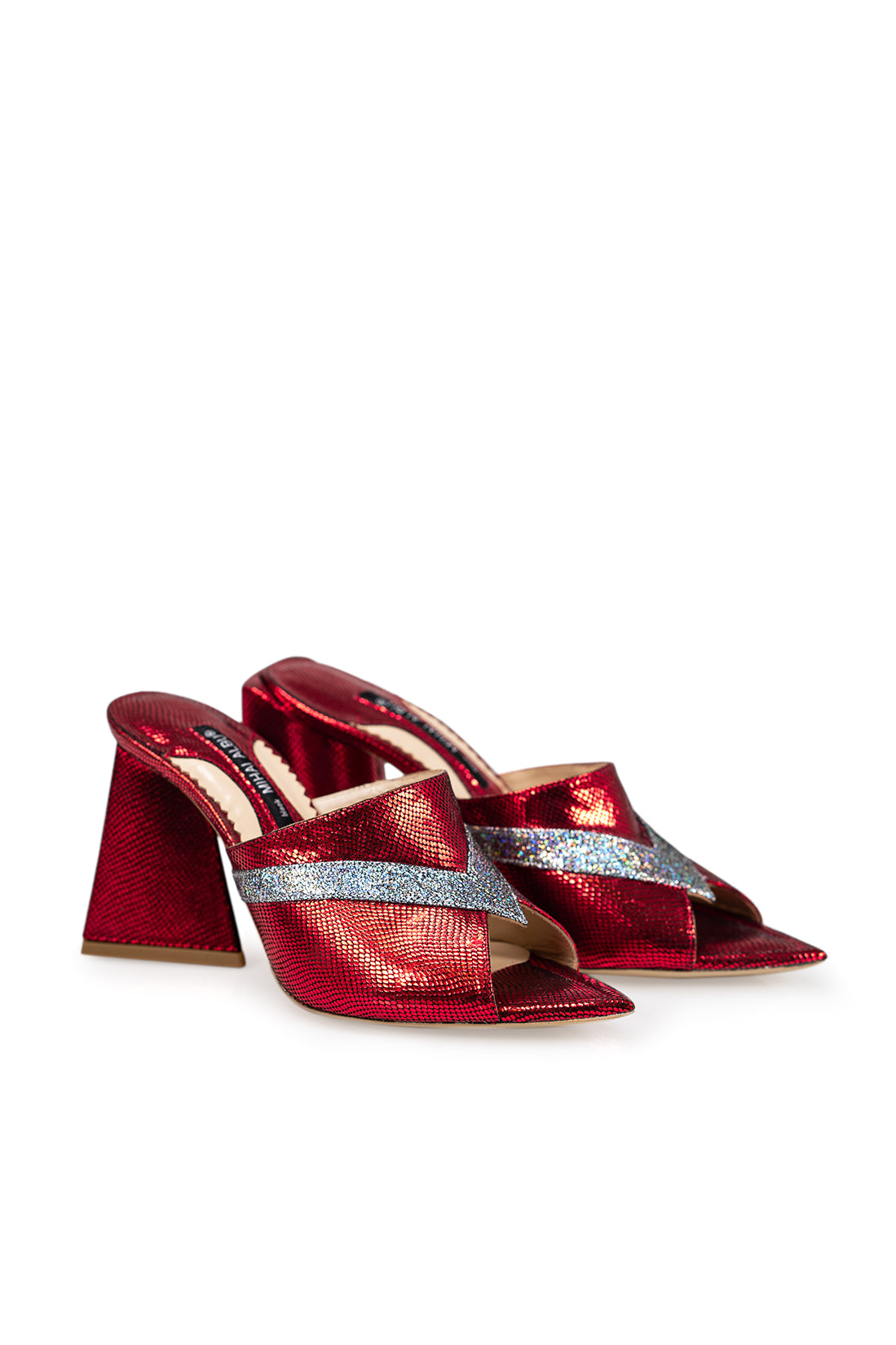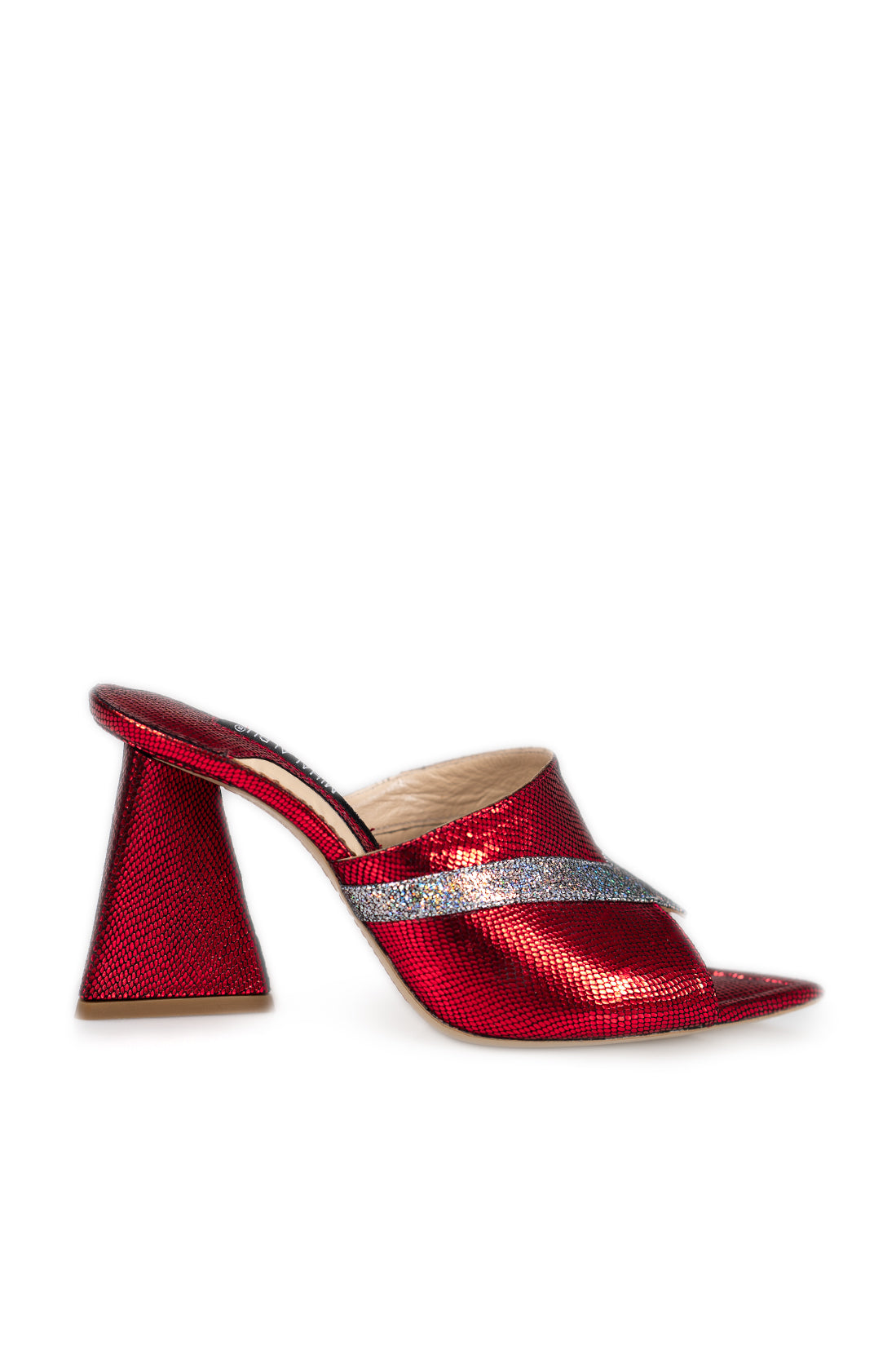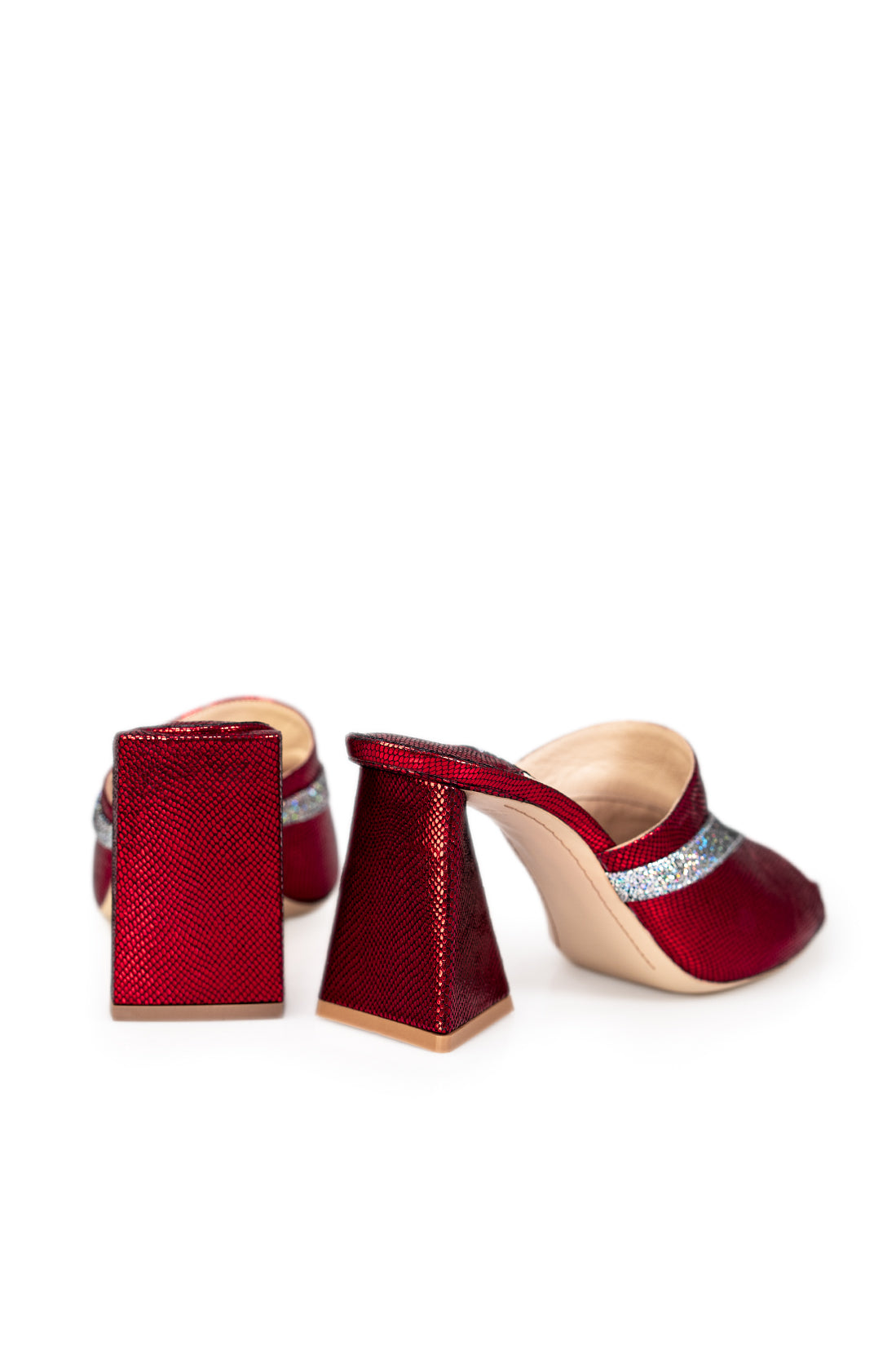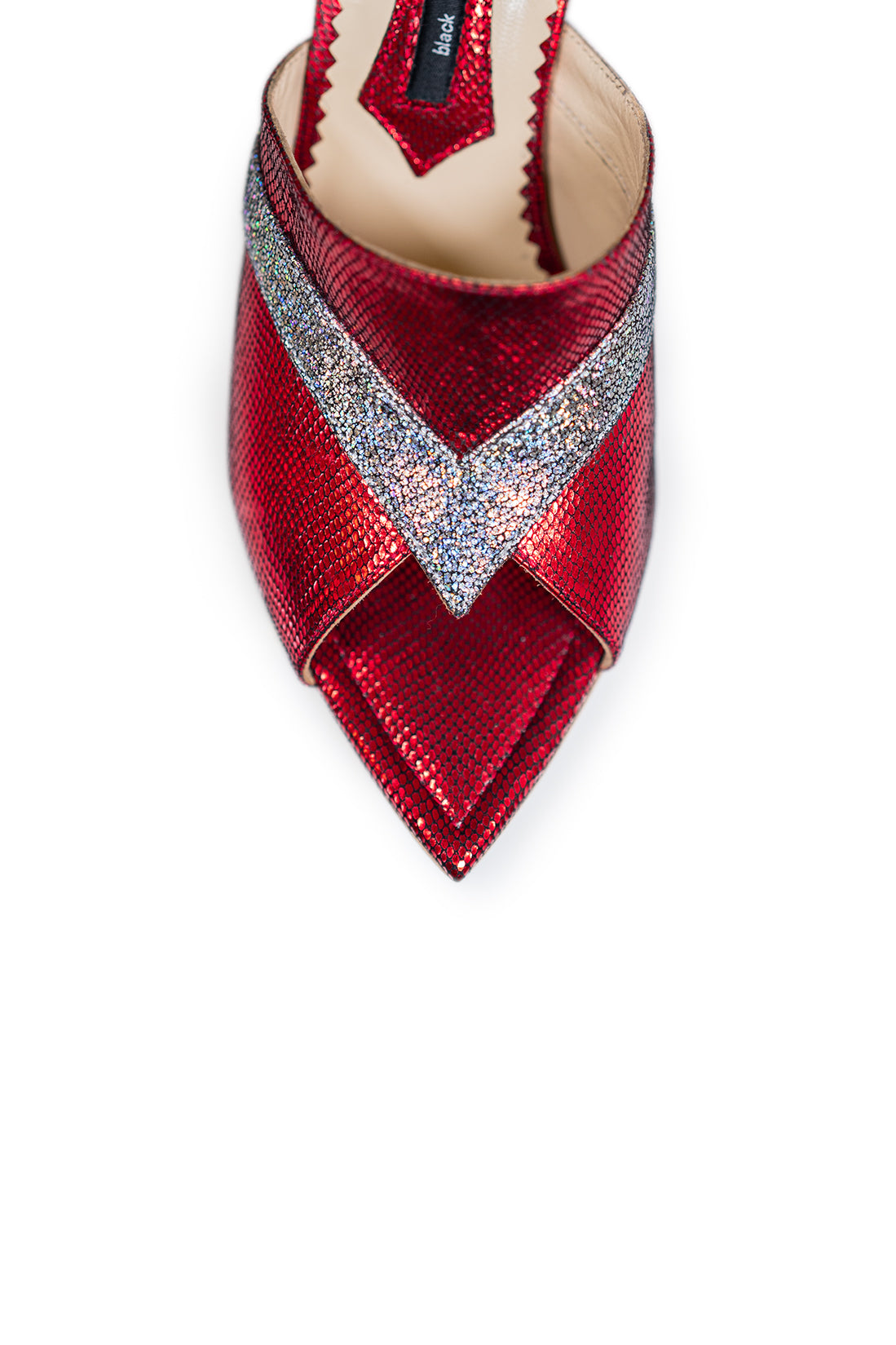 The island, the place where fascinating creatures roam, is also the place where crustaceans are seen in bright, reddish colors. The only pair of this color in the entire collection, Crustacean Pinch is like a short and revealing start, after a "sting" that wakes you up.
Product Type: Clogs Sandals
Composition: Natural leather
Interior/Insole: Leather
Sole: Thunit
Heel: 7
Every design of this collection can be made to order, with any heel height. The original shoe will be adapted to the customer's requirements.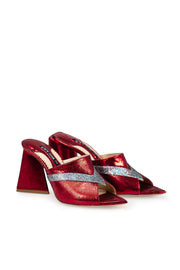 Crustacean Pinch