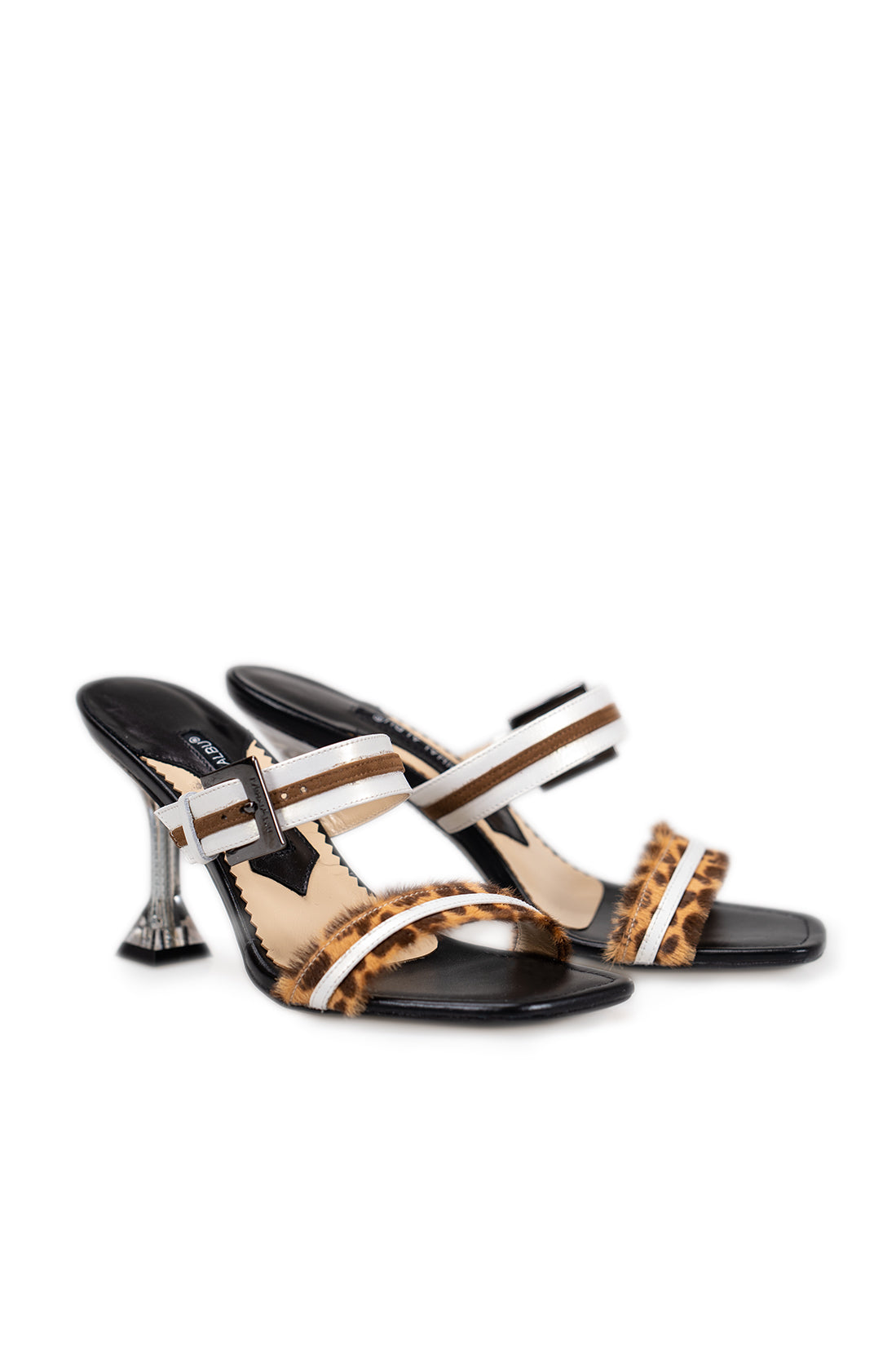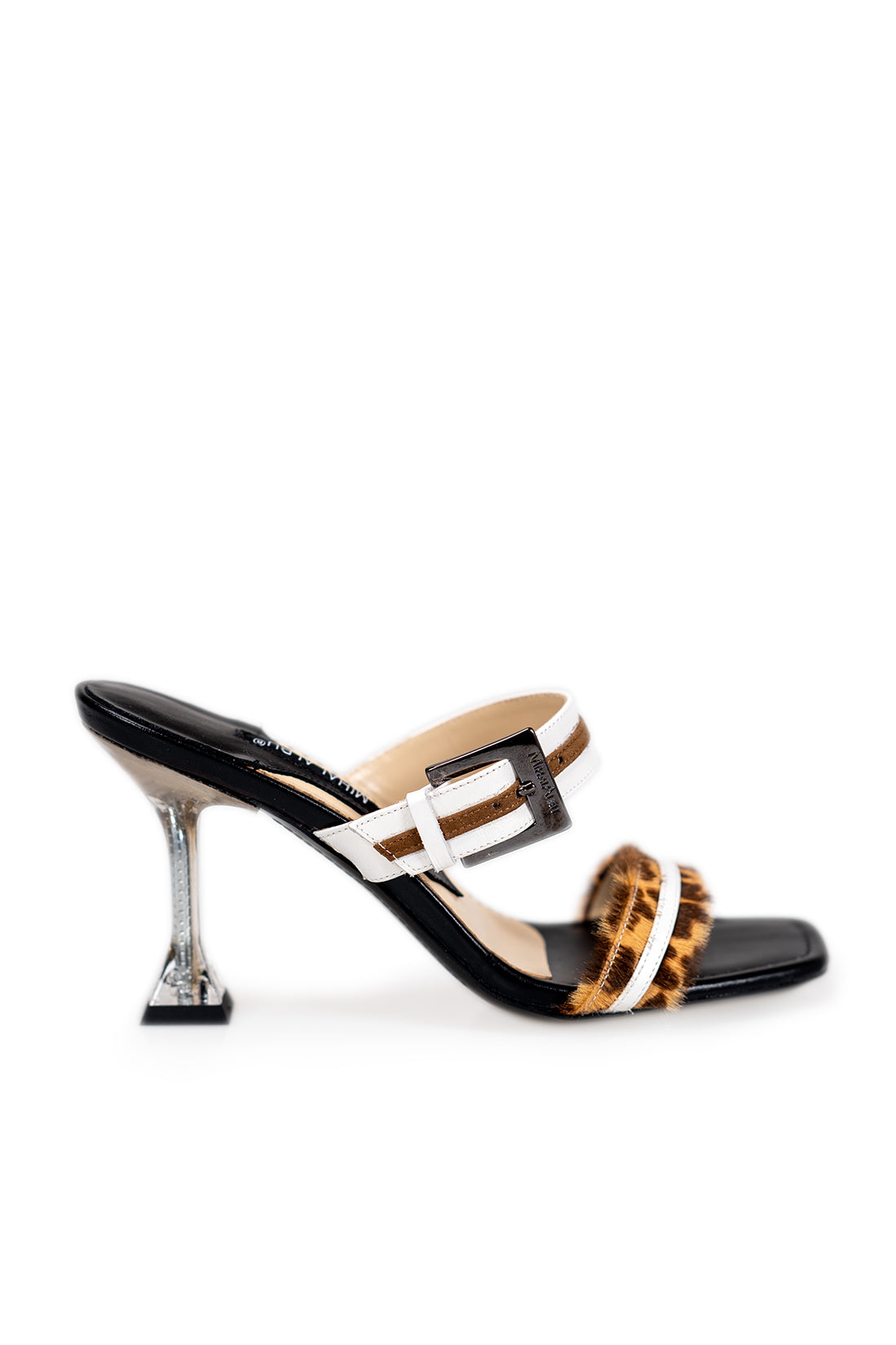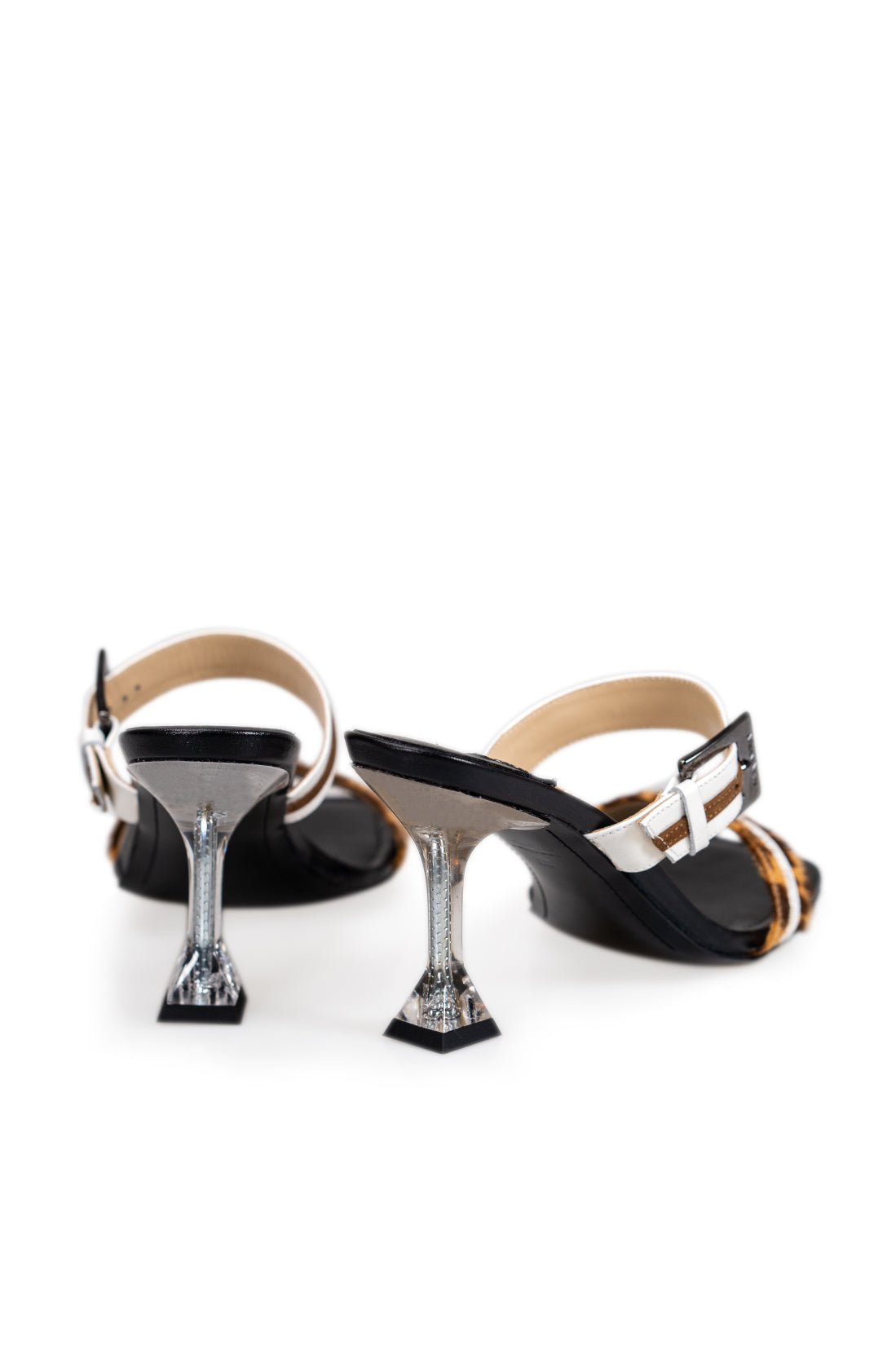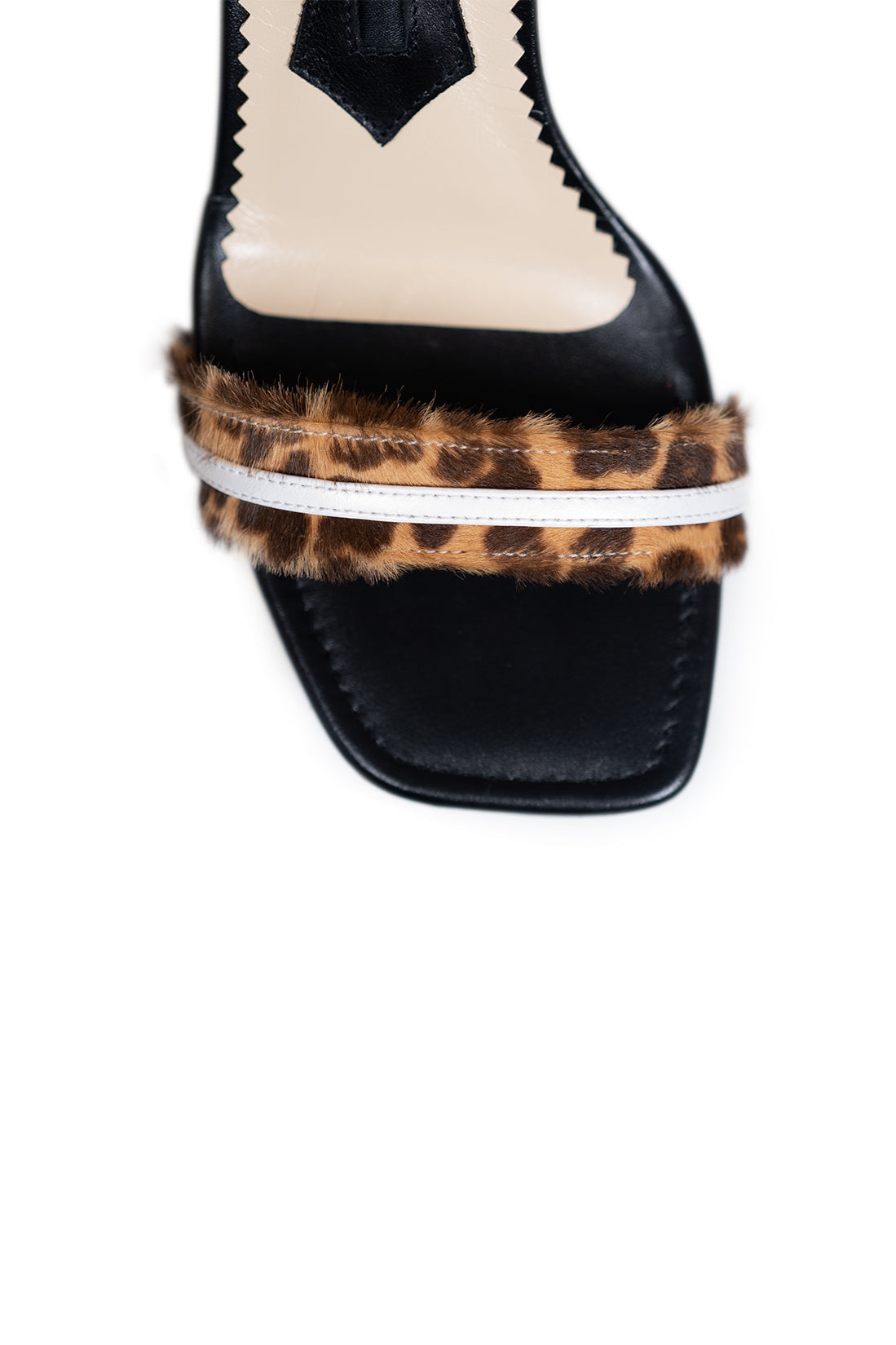 Textures that remind you of the jungle's most graceful felines and geometric elements that evoke architectural brutalism, are hereby combined in ways that make you think of the only two possible directions. Geometric Jungle is designed for the woman who finds herself in both.
Product Type: Clogs Sandals
Composition: Natural leather
Interior/Insole: Leather
Sole: Thunit
Heel: 8
Every design of this collection can be made to order, with any heel height. The original shoe will be adapted to the customer's requirements.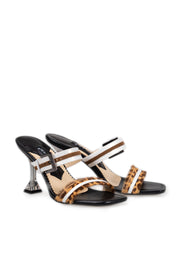 Geometric Jungle