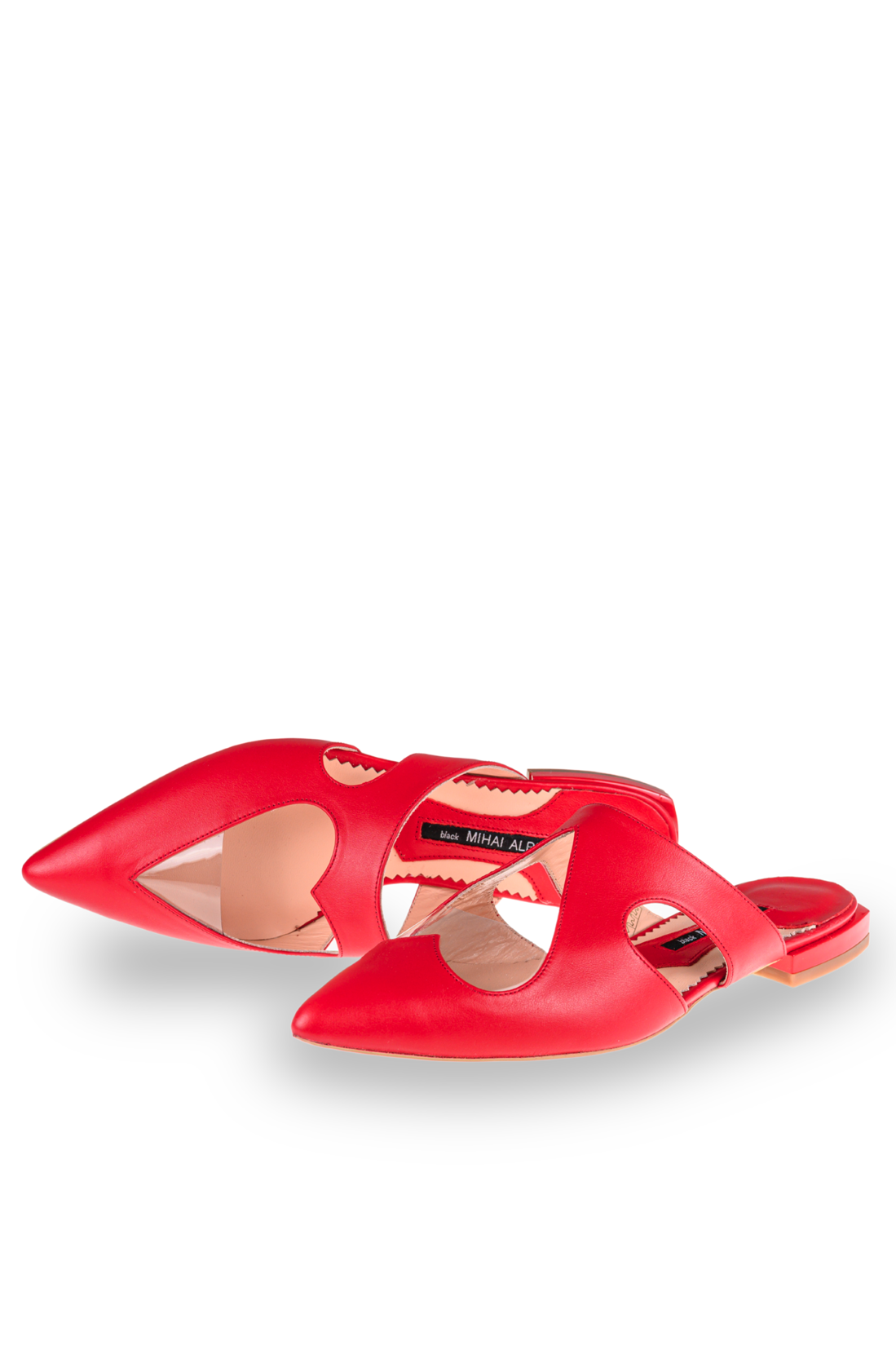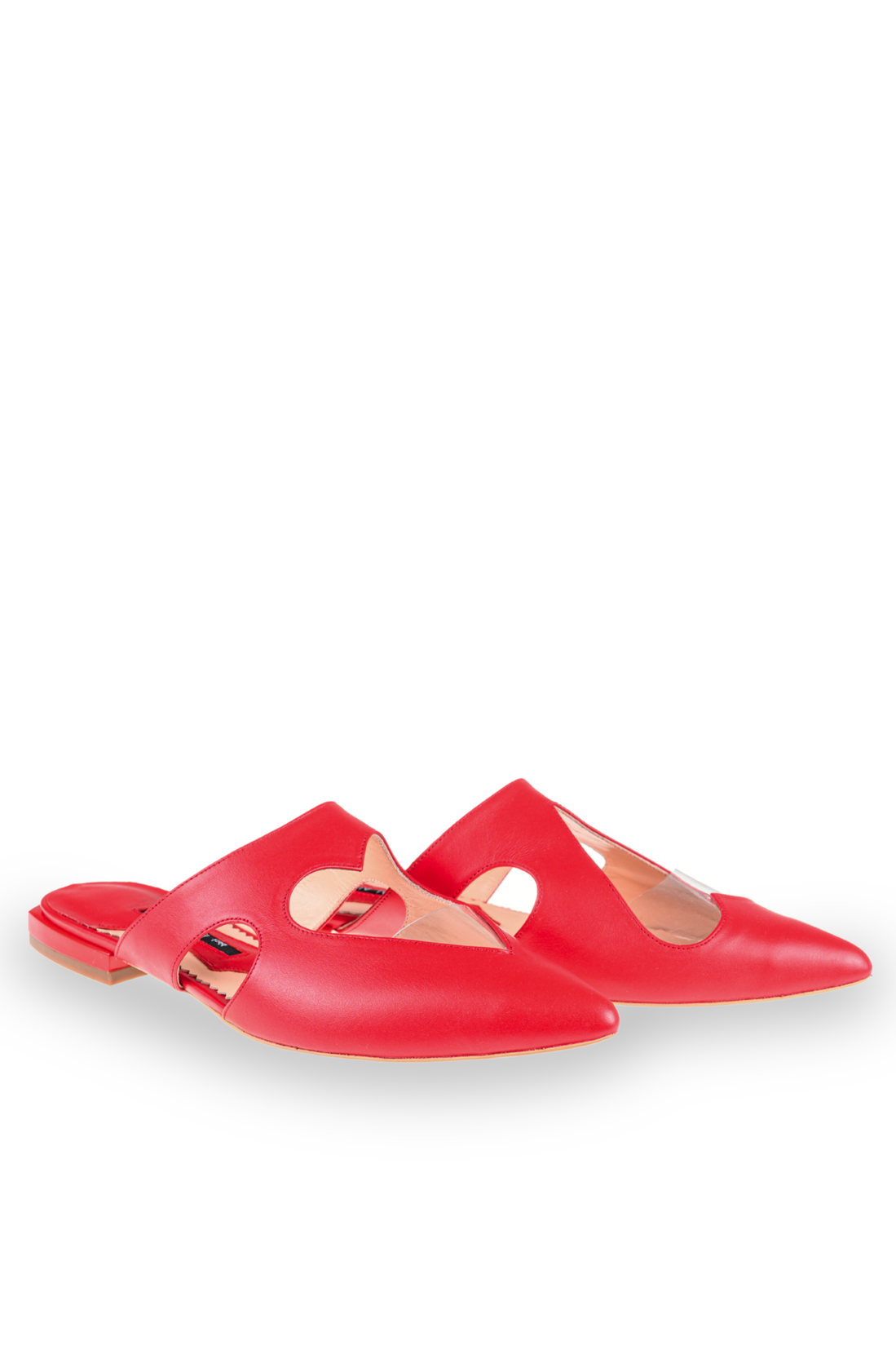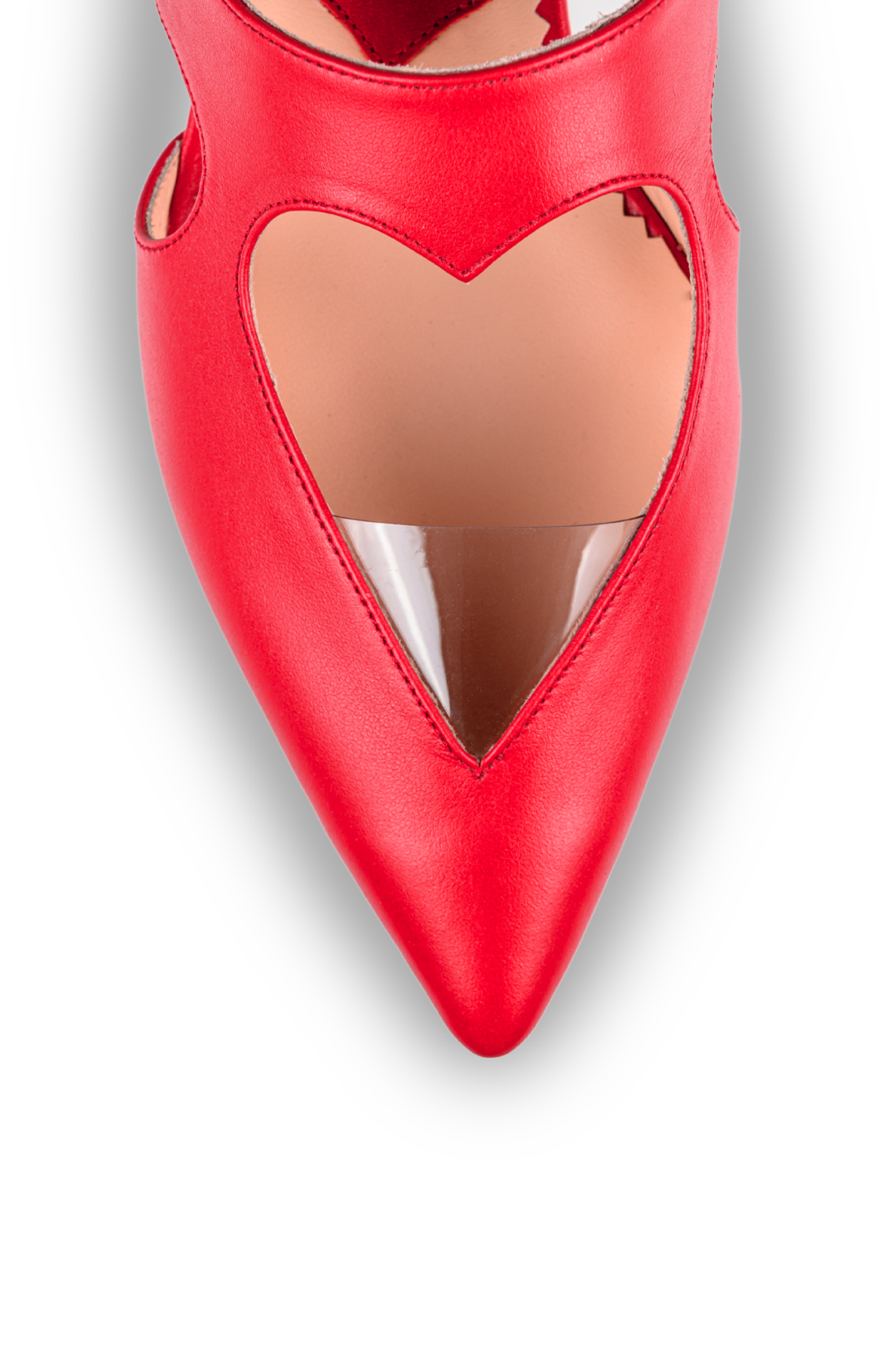 Intense red will challenge your naive spirit. Draw the world as you see it and create your own games. Anything you choose to wear, in the end, you're the most important asset. You, the woman who wears it. You, the woman who dictates.

Product Type: Flats
Composition: Natural leather | Transparent silicone insert
Interior/Insole: Leather
Sole: Thunit
Heel: 1 cm


This pair of shoes can only be paid for with card. Cash on delivery is not accepted.

*This pair can be personalized as follows:
● Hearts with same positioning
● Hearts positioned in different directions


Leave us a message and make sure to specify your preference when placing your order.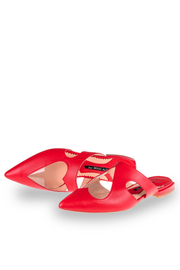 Heartfelt Peepshow