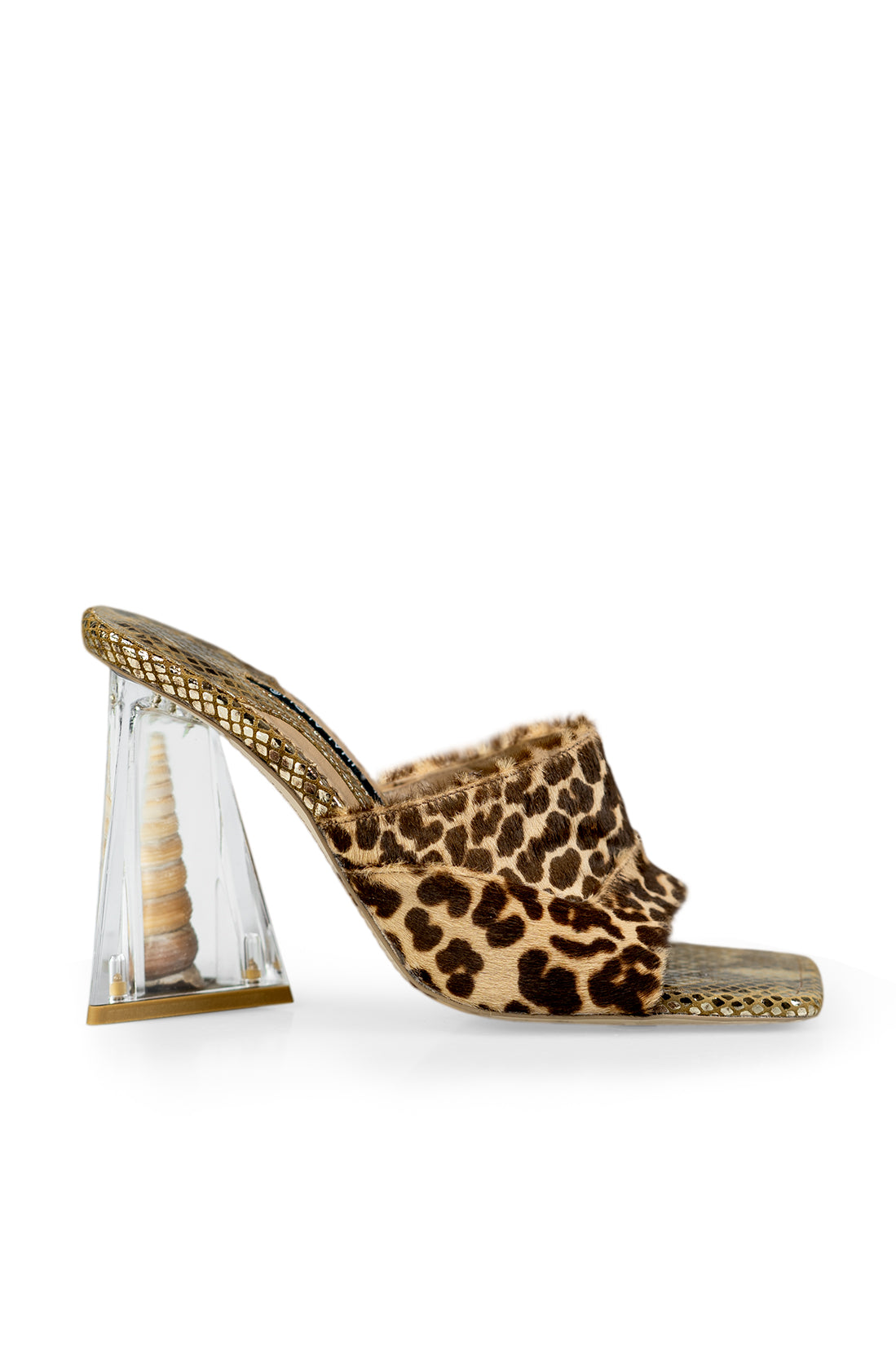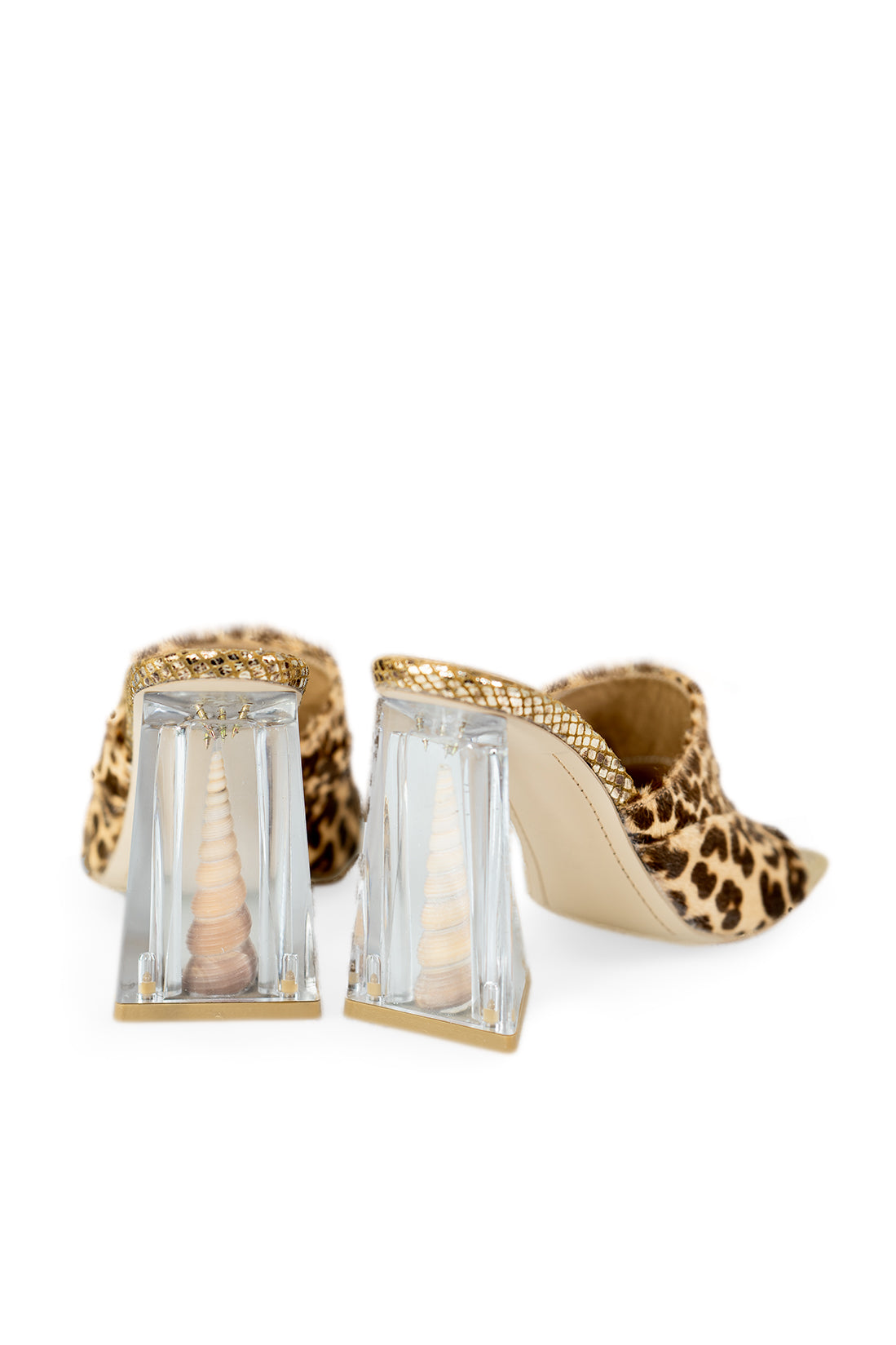 Inspired by the multitude of wonders you can find on that ideal island, where all that matters is freedom, Marvel Island bravely combines two textures reminiscent of felines and reptiles, complemented by the fine detail of the heel, in the form of a perfect shell.
Product Type: Clogs Sandals
Composition: Natural leather
Interior/Insole: Leather
Sole: Thunit
Heel: 10
Every design of this collection can be made to order, with any heel height. The original shoe will be adapted to the customer's requirements.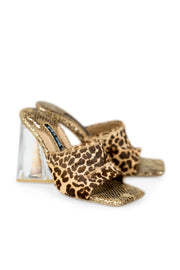 Marvel Island