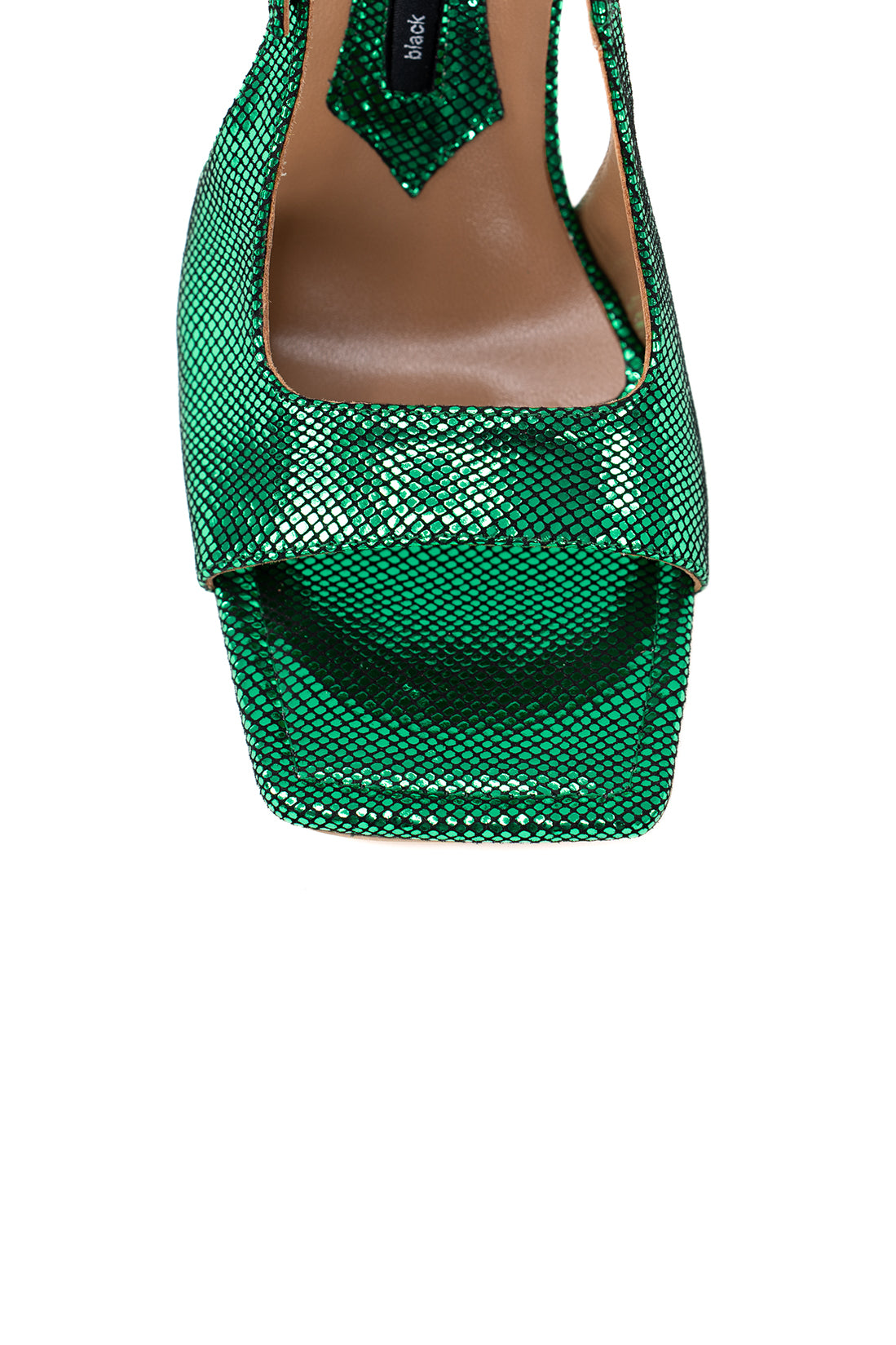 Non-poisonous, raw, fresh, inspired by the most powerful shade of green, Opheodrys pays tribute to the chromatic performance starring green reptiles. The texture offers a glamourous touch, suitable for both daytime and night time outfits.
Product Type: Sandals
Composition: Natural leather
Interior/Insole: Leather
Sole: Thunit
Heel: 10 cm
Every design of this collection can be made to order, with any heel height. The original shoe will be adapted to the customer's requirements.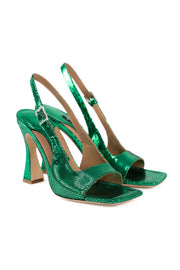 Opheodrys