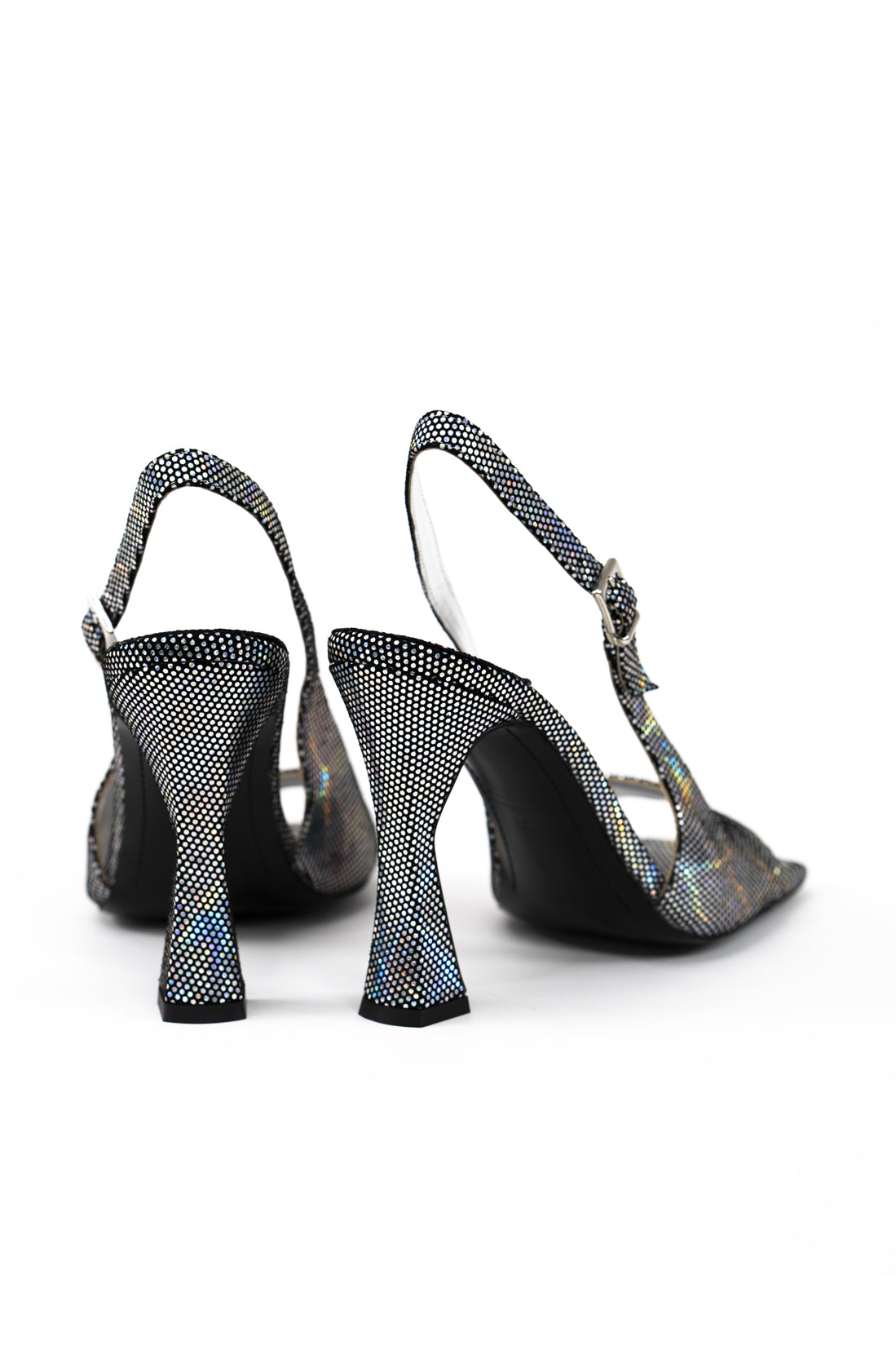 The choice of colours and materials creates rewarding visuals. It is an optical illusion imagined like a game, in which every one of your steps allows reflections to create a whole new colour palette. It could be solar light unleashed in an urban environment.
Product Type: Sandals
Composition: Natural leather
Interior/Insole: Leather
Sole: Thunit
Heel: 10 cm
Every design of this collection can be made to order, with any heel height. The original shoe will be adapted to the customer's requirements.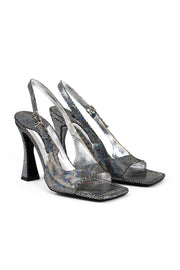 Optical Illusion