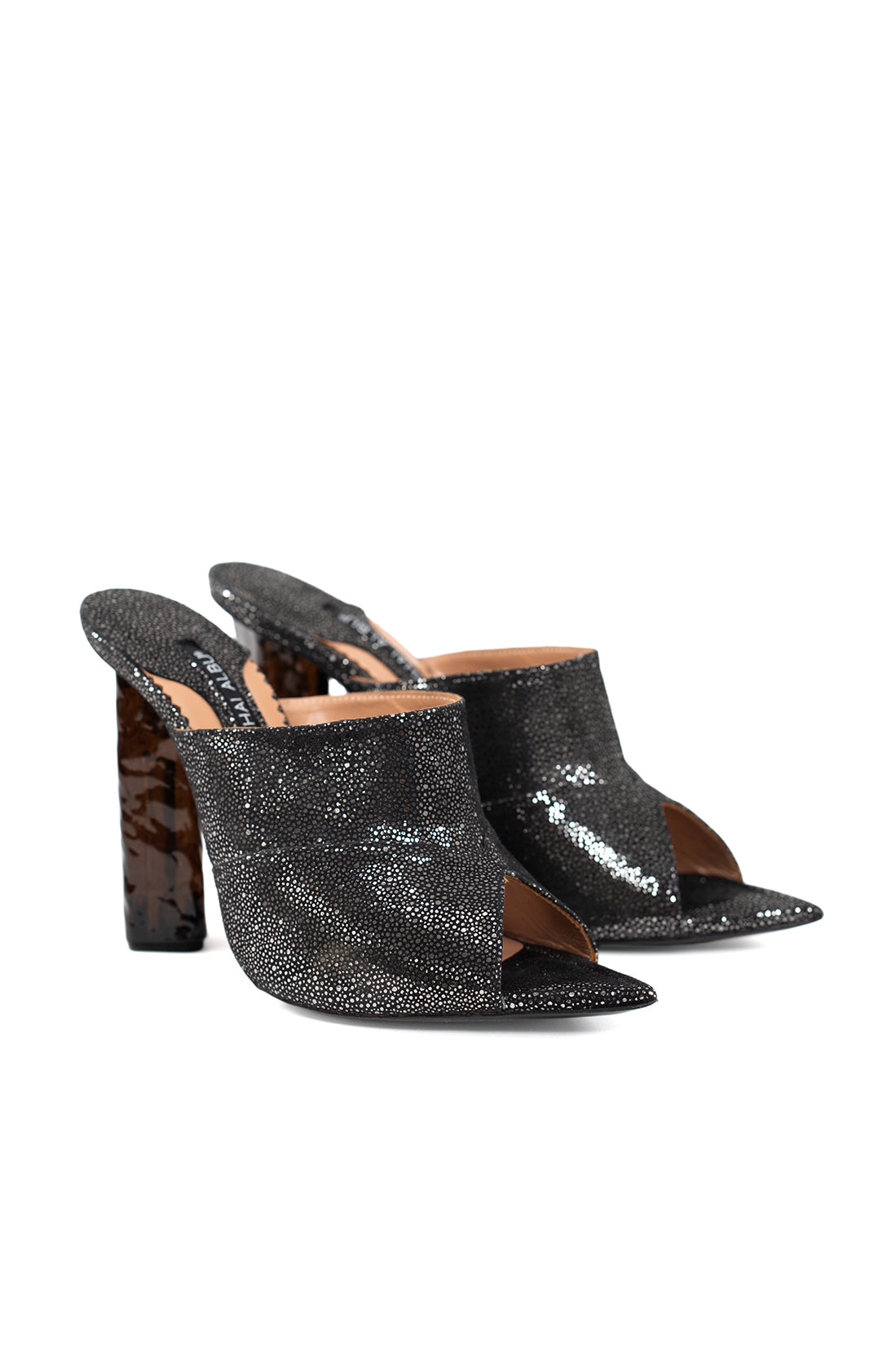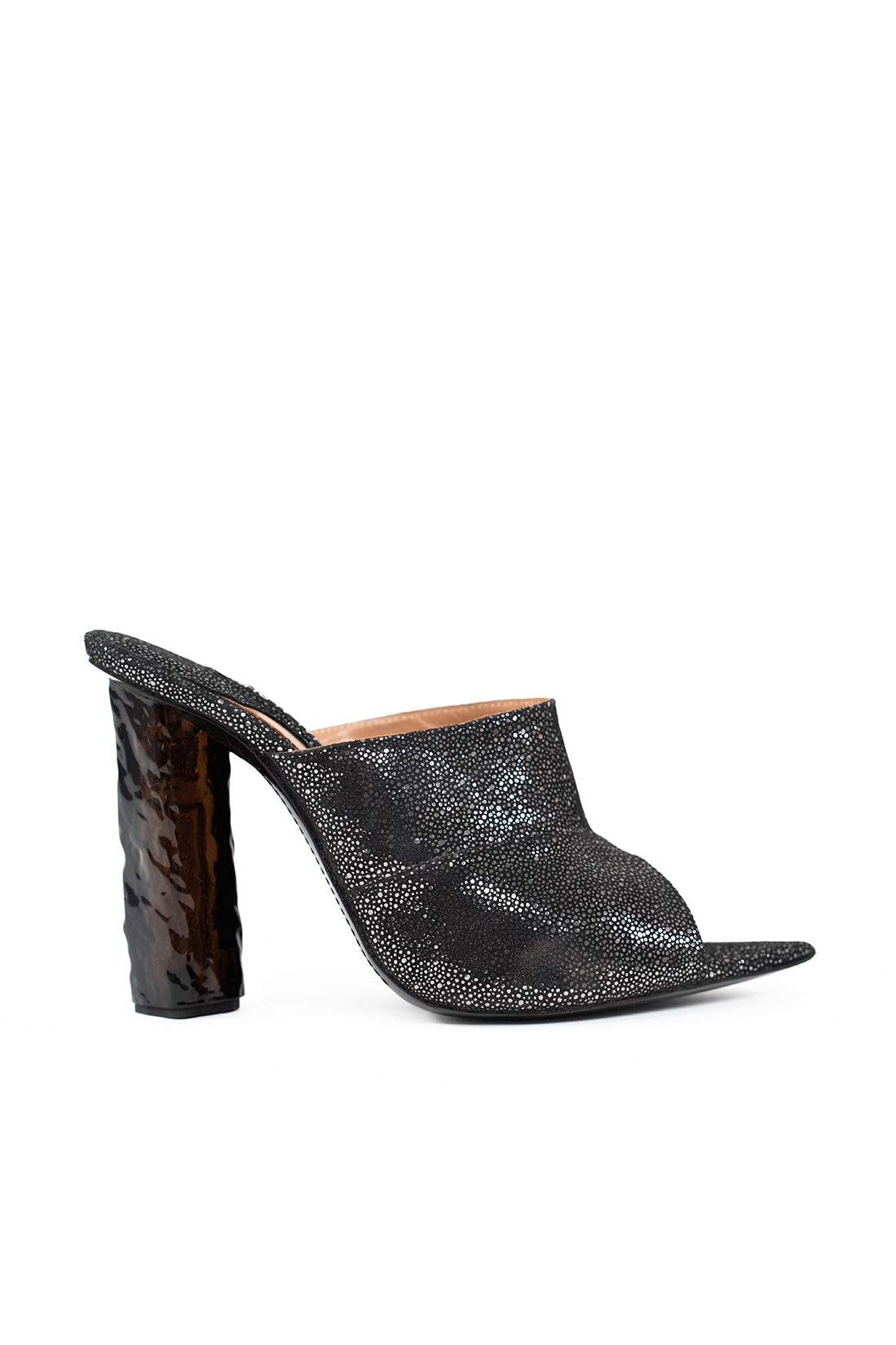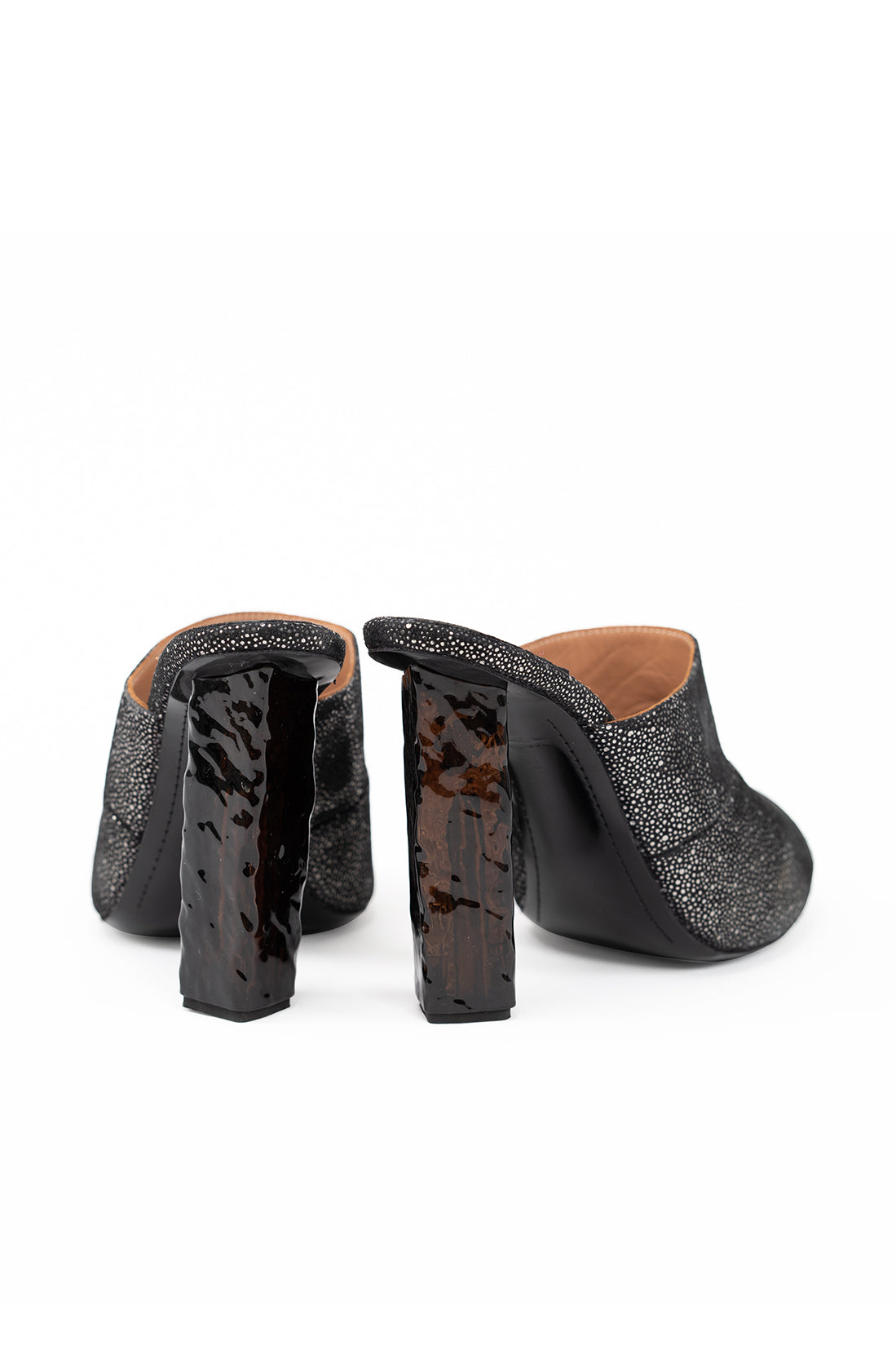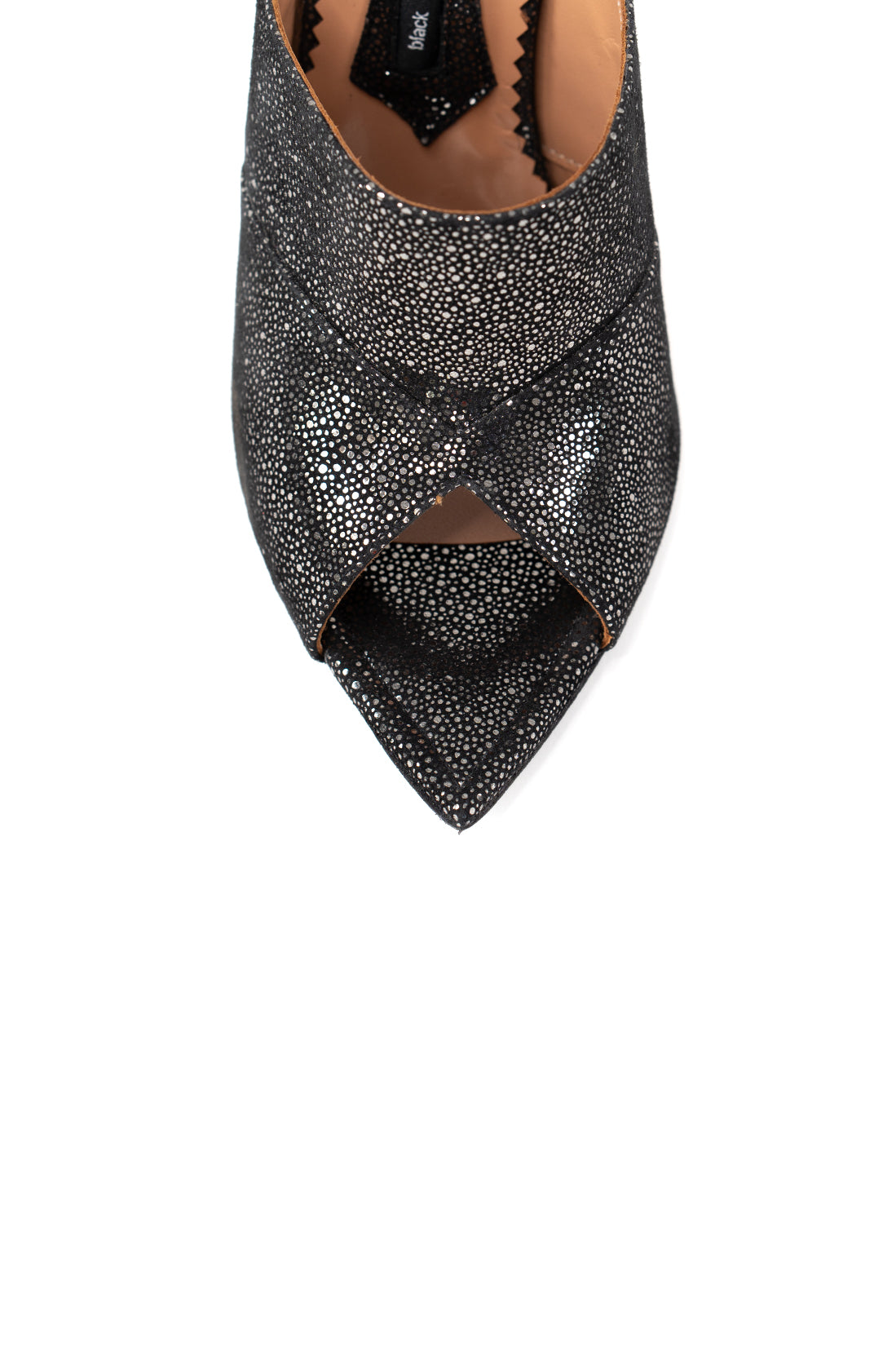 Precious tan makes you think of summer, even though black does not directly imply an association thereof. The silver spots shine away into an effect similar to a perfect tan, as a result of patience and dedication.
Product Type: Sandals
Composition: Natural leather
Interior/Insole: Leather
Sole: Thunit
Heel: 10 cm
Every design of this collection can be made to order, with any heel height. The original shoe will be adapted to the customer's requirements.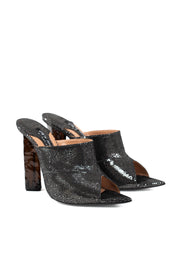 Precious tan