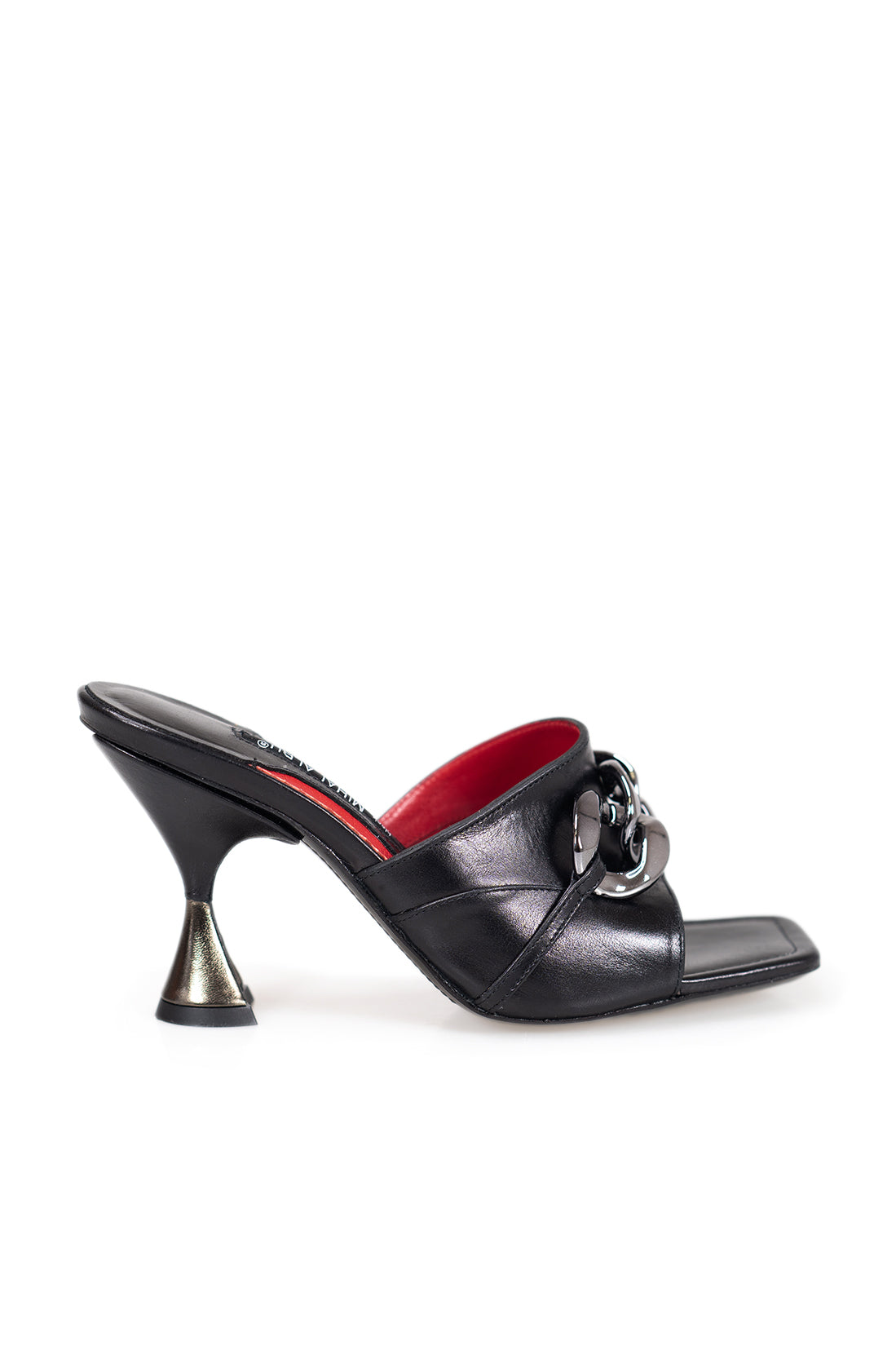 Slave to Black is an homage to the colors that never go out of style, reinventing fashion over and over again. Black is a match for nearly everything, a forever popular choice, with a design that's meant to flatter your everyday outfit, rewarding you with that extra bit of lightness.
Product Type: Clogs Sandals
Composition: Natural leather
Interior/Insole: Leather
Sole: Thunit
Heel: 9
Every design of this collection can be made to order, with any heel height. The original shoe will be adapted to the customer's requirements.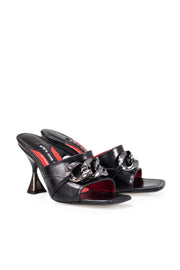 Slave to Black