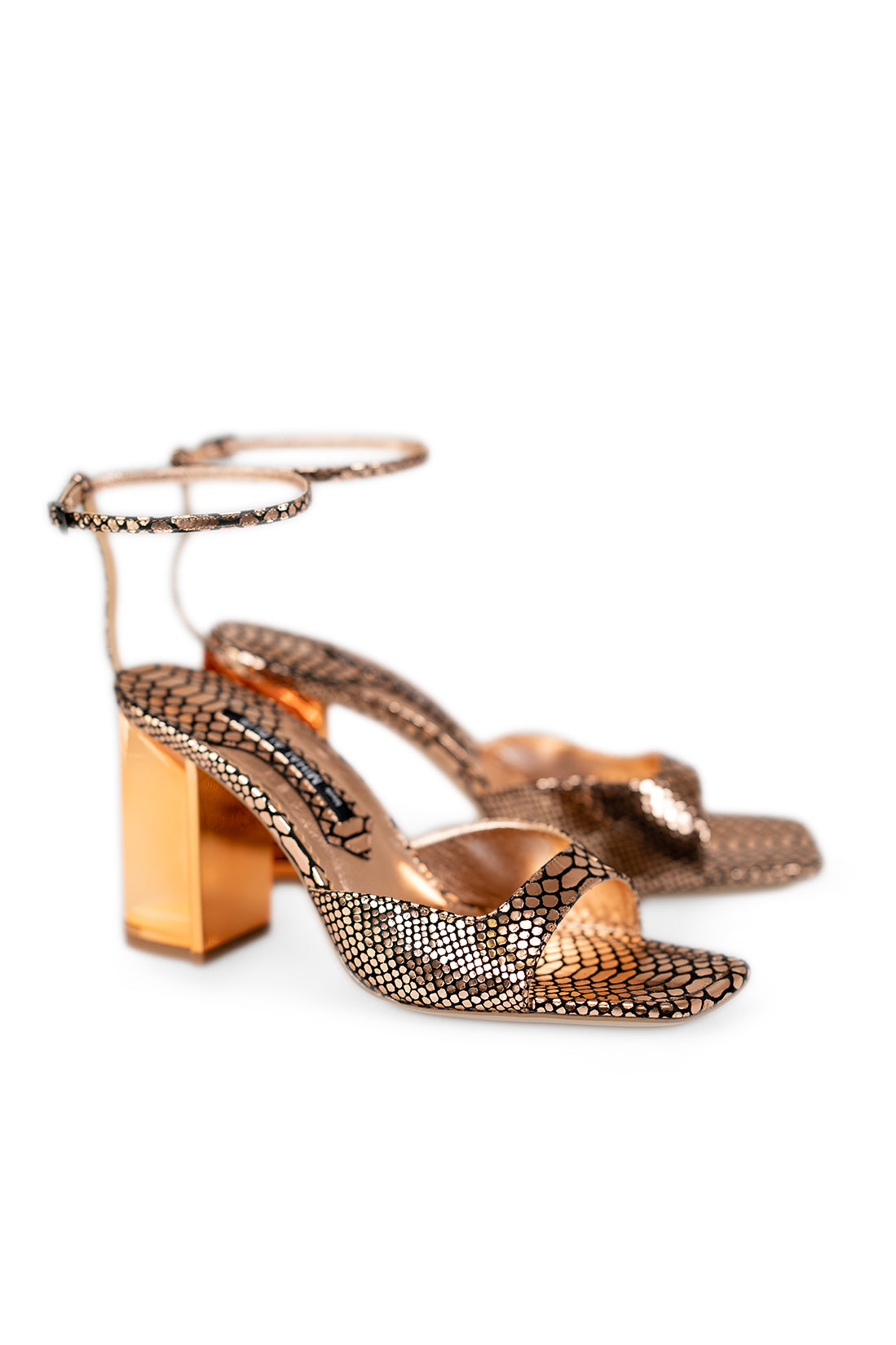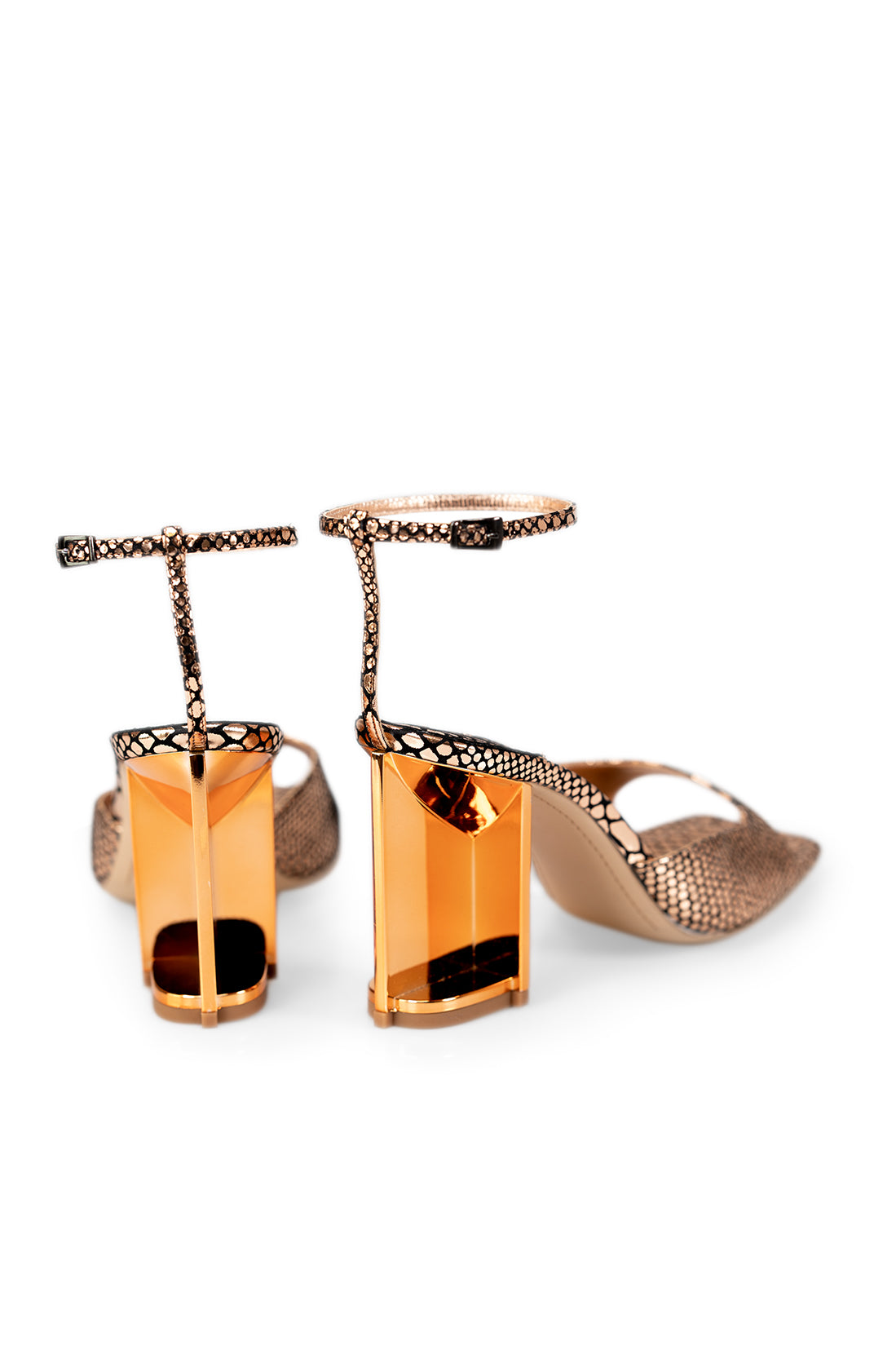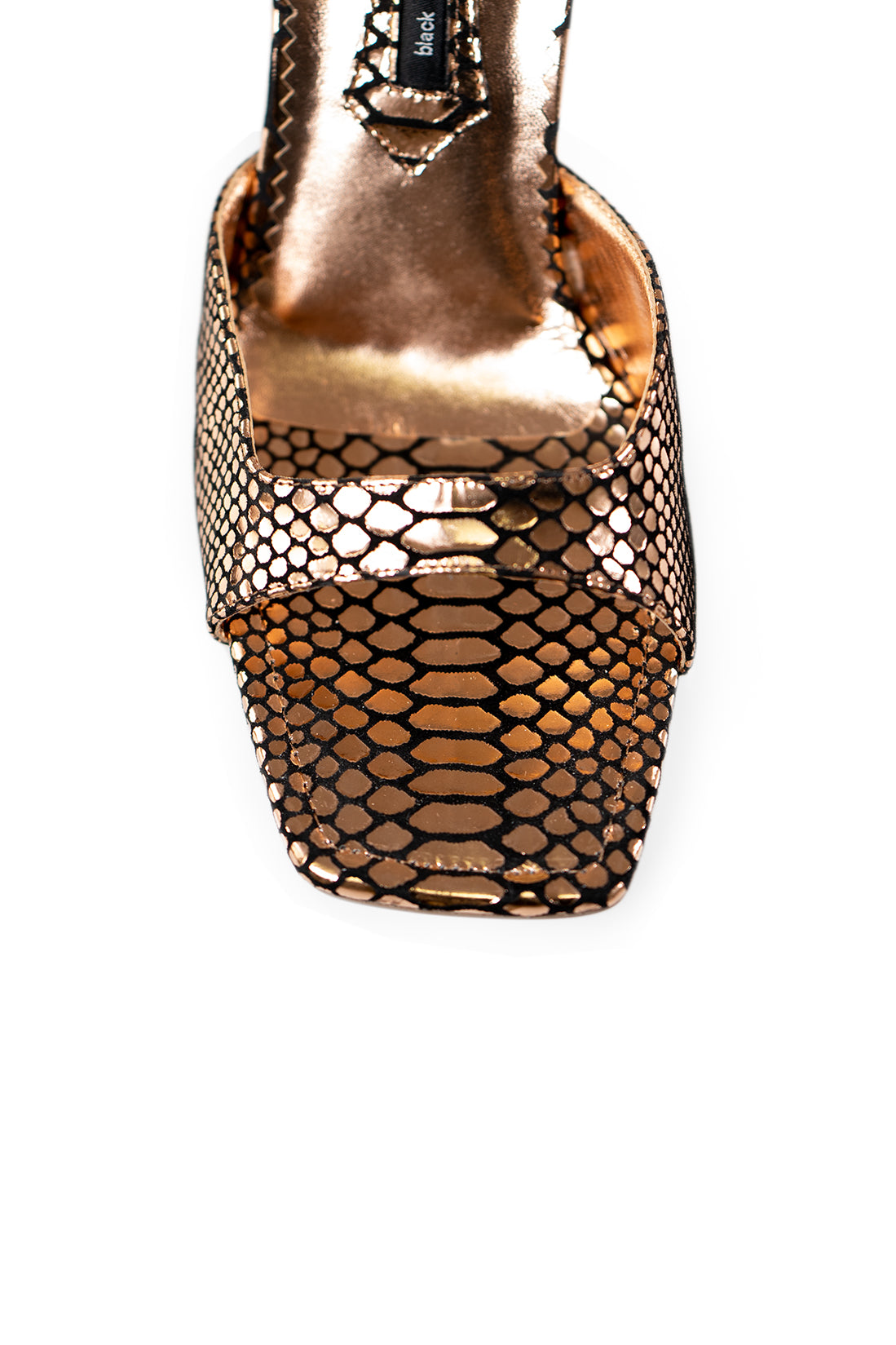 Textures that mimic reptile skin are recurring in fashion. One more reason to imagine yourself in a pair of Slither sandals, with a comfortable heel that allows you to walk lightly, but with an extravagant look, which compliments a balanced outfit, for an edgy result.
Product Type: Sandals
Composition: Natural leather
Interior/Insole: Leather
Sole: Thunit
Heel: 8
Every design of this collection can be made to order, with any heel height. The original shoe will be adapted to the customer's requirements.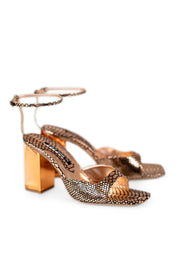 Slither