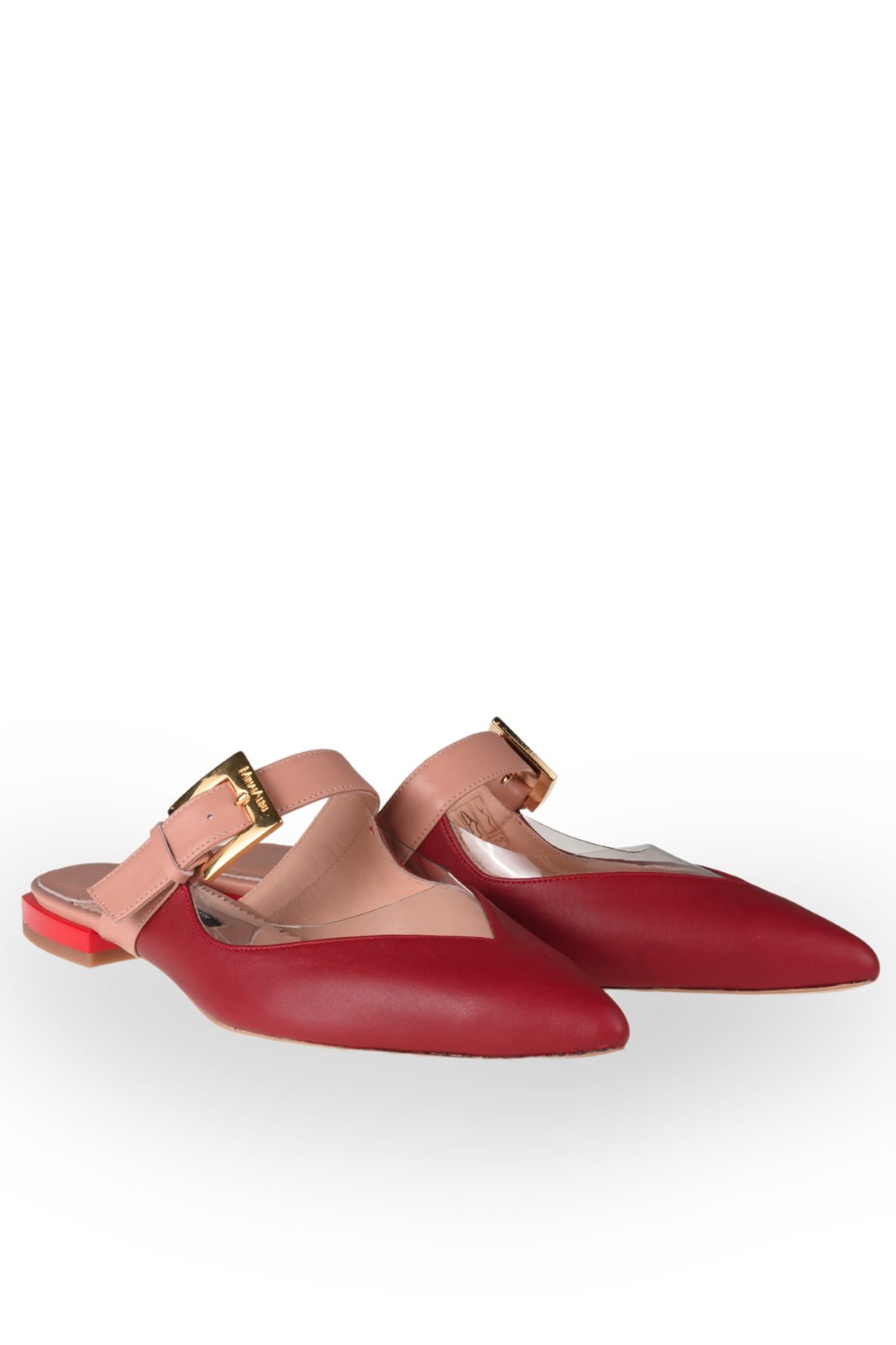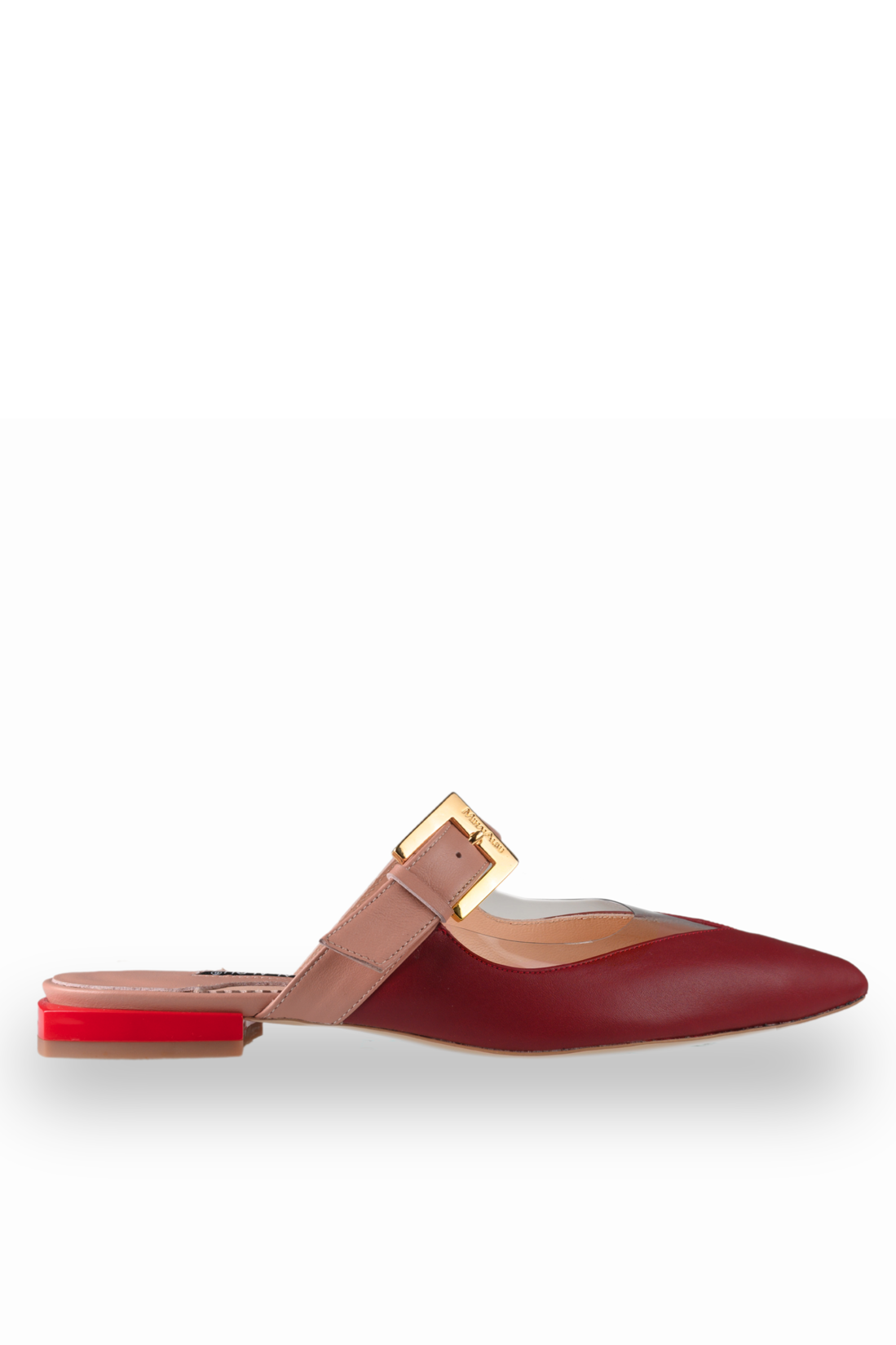 Romantically bold, in bloodlike colours, just like the passion you put in your choices. Use your creativity with style and dress your personality with daring accessories. You don't need to wear heels to be elegant.

Product Type: Flats
Composition: Natural leather | Transparent silicone insert
Interior/Insole: Leather
Sole: Thunit
Heel: 1 cm


This pair of shoes can only be paid for with card. Cash on delivery is not accepted.
Sour Cherry Poison